Life on Planet Byn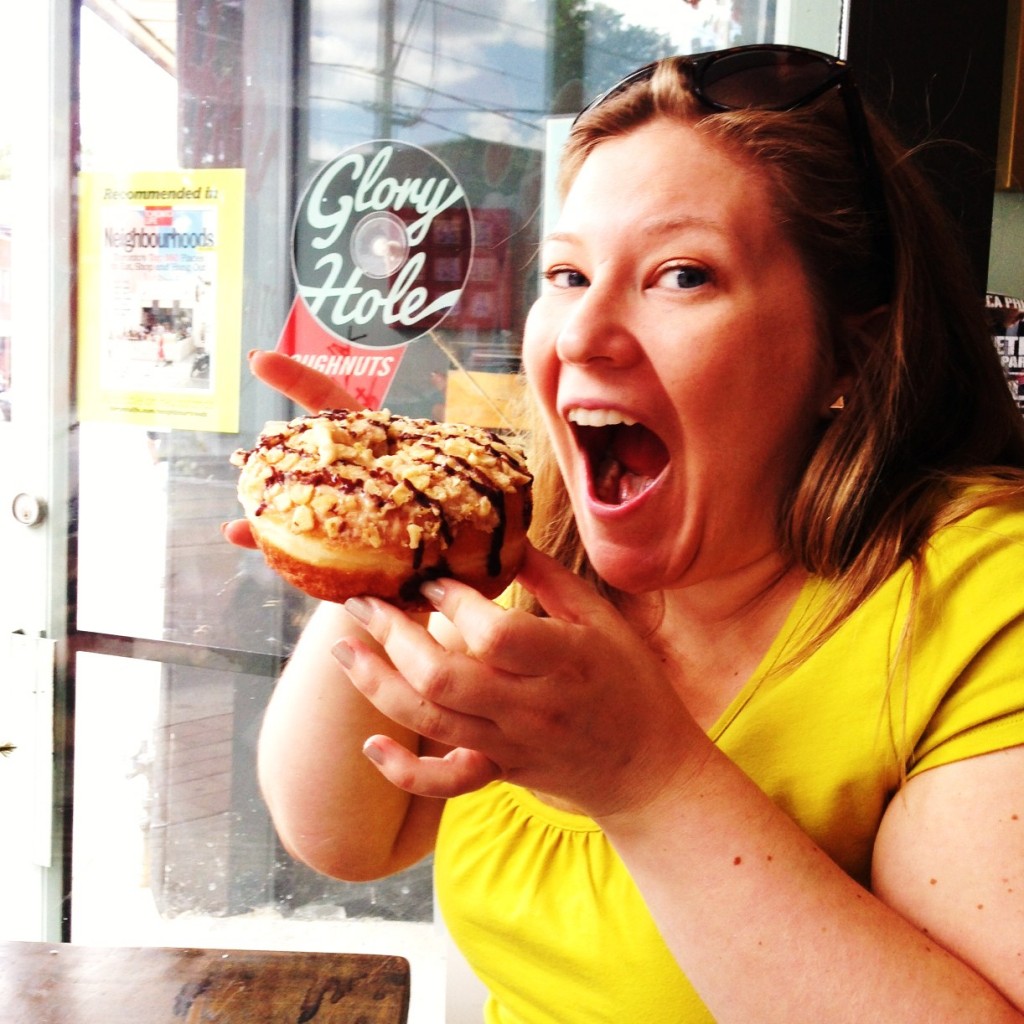 Hi there! I'm Robyn! Welcome to my world of baking, which consists of a teeny tiny kitchen I refer to as Planet Byn, in the suburbs of Toronto, Ontario. Here's a little bit more about how my passion for baking developed…
Way back in 2002 I became fixated on the show Sugar on the Food Network and it's lovely host, Anna Olson. To that point in my life I had never baked a cake from scratch and thought that all pancakes started by opening a box (sorry Mom!). I was absolutely amazed at the flavour, texture and quality that came from making homemade treats, and although I remember a lot of failed baking projects from those days (including a certain Mango Cheesecake disaster that I still don't like thinking about) my confidence grew with every recipe I tried.
Then in 2008 my friend Danielle showed me a recipe for Chocolate Chip Cookie Dough Cheesecake Bars on Bake or Break. I had no idea that the world of food blogging even existed, and it was like a light bulb went off my brain. I was so happy to discover this entire community of people just like me, who were as obsessed with baking as I was. I started Planet Byn in early 2010 to chronicle my own baking projects and adventures in the kitchen, and have been in love with blogging ever since.
Here are a few of my favourite posts that will let you get to know my foodie brain a little better:
Thanks for stopping by!
Contact me: planetbyn@gmail.com
On Twitter & Instagram: @PlanetByn