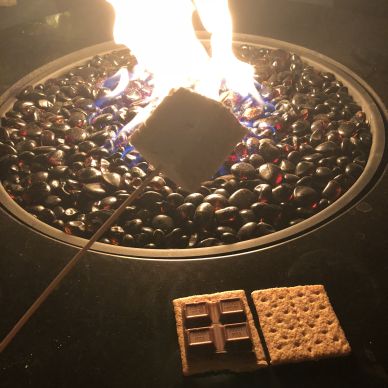 Summer arrived in full effect this month, and I really tried to make the most of it! Here's what I was up to on the foodie front:
My friend Nicole and I met up for lunch at Mary Be Kitchen. This is a super cute, healthy, fast casual style restaurant opened up by my old blog crush Sarah, from Kiwi & Bean! How it works is that you pick from a list of proteins and sides (warm and cool options) to fashion your ideal plate. I went with chicken with salsa verde, plus warm roasted sweet potatoes and a cool cabbage caesar. I also had a hibiscus iced tea to drink and a double chocolate tahini cookie that was calling my name. Everything was fresh and tasty, and if I worked in that neighbourhood, I would be there all the time!
I tagged along with Heather and Ashley to the Elora Brewing Company, where I fell in love with this beer called Lodestar, which is a sour ale with pink guava and a cute octopus on the label! I brought a few home and am saving them for hot afternoons on my balcony.
My hairstylist requested a Unicorn Cake for her own birthday and I happily made another one. Loved the way this one turned out with some yellow in the mix, and I felt like the eyes were even better on this one: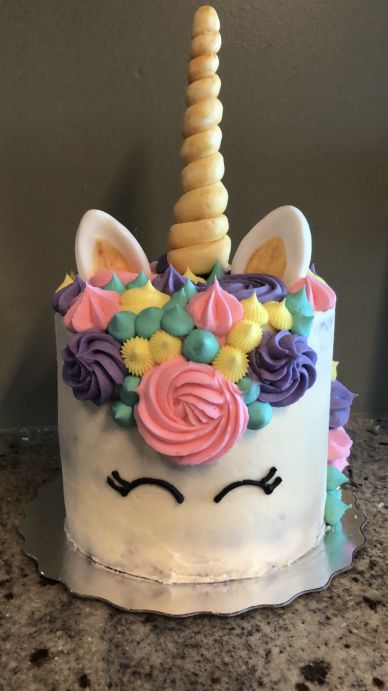 Other non-foodie things I was obsessed with this month:
This month I read Simon vs. the Homo Sapiens Agenda, which is the book that the movie Love, Simon is based on. It was so cute and I loved it so much I read the sequel, Leah on the Offbeat.
Is this the most boring season of The Bachelorette ever? I guess that's up for debate, but obviously I'm still watching and Wills is my favourite!
I can't believe I'm writing this, but I have to be honest and say I was underwhelmed by Ocean's Eight. I think I just overhyped it up in my mind, but there was not enough Mindy for me, Sandra Bullock seemed weirdly bored through the whole thing, and Anne Hathaway annoyed me as usual.
Flashback!