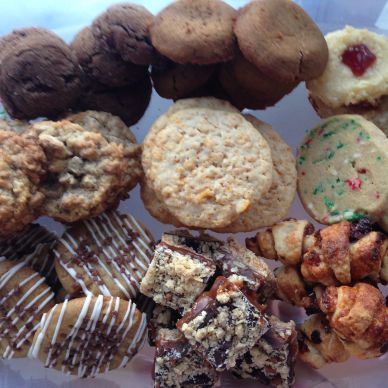 Turns out that when you go away for Christmas and have to push a lot of stuff to the new year, you end up with a super busy January that does not allow for the usual hibernation. Here's what was going on to kick off 2018:
Other non-foodie things I was obsessed with this month:
I don't really know why I'm incapable of only reading one book in the month of January, but it seems to happen every year. This time it was Everything You Never Told Me, by Celeste Ng, which was a good read, but not nearly as amazing as her book Little Fires Everywhere which was my #1 of 2017.
Oscar Nominations are out, so I went to see Three Billboards Outside Ebbing Missouri which seems to be a frontrunner. It was okay, but I find Woody Harrelson annoying in everything, and this movie just doesn't know how to do nuance. You're hit in the face with every "message" it wants you to learn. Don't know if I recommend it. Kristine and I also saw I, Tonya, plus I saw Ladybird back before Christmas. Still lots to watch before the Oscars on March 4.
I went to my first Leafs Game ever! Not really that noteworthy since I don't like hockey, but we got to go with work and sit in the box, so that was pretty baller. Not nearly as fun as a Raptors game though!
Flashback!