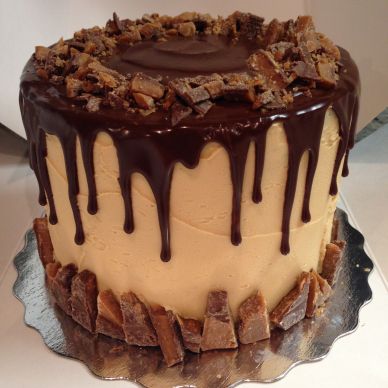 I feel like November is always a chill month for me; a great time to reset before things get crazy over the holidays. However, this year that was definitely not the case:
I spent the first weekend of the month in Ottawa, visiting my friend Katy and her family. Katy picked me up from the airport and we went directly to Three Tarts, a super cute little bakery with lots of cookies and squares to choose from, plus fancier cakes, tarts and pastries. We bought a box full of treats to take home, but of course we ate some homemade peanut butter cups before we even left the shop. Everything was delicious, highly recommend a visit!
For dinner we went to Riviera,  which was recently named as one of the Top 10 restaurants in Canada (however the head chef also just stepped down due to sexual harassment charges, so you know, dine there at your discretion). The restaurant is in a super old bank branch, and it's so charming. You can see where the manager's office was (now a private dining room), the teller counter (now the bar) and the washrooms are in the vault. I had steak frites and Katy had Chicken Kiev, and the house bread is just the fluffiest most delicious squishy bread you can dream of.
On Saturday Katy organized a little Ottawa Tour of Treats for us, and crowd-sourced recommendations from her friends and co-workers. My favourite of the places we visited was The Scone Witch. We each had a Vanilla Cream scone in the shop, mine with blueberry-raspberry jam, Katy's with lemon curd, and they were warm out of the oven and just absolutely heavenly. We also bought a few more to take home so we could try a few more flavours (cheddar, pumpkin spice, lemon cranberry). I was obsessed with the menu at the store though, if I worked nearby I would be there every day for lunch for a SCONEWITCH!
My next favourite was Art Is In Bakery where we picked up some fresh cheddar jalapeno bread to go with our homemade Broccoli Cheddar Soup that Katy was going to make for lunch, but I was DYING for their brunch menu! Definitely have to eat there next time. I also picked up my first Kouign-Amann, a pastry I've seen so many times on Instagram but never in real life! It was like a croissant on crack, and I loved it!
Back in my kitchen, I've started to do a little cake-making as a side hustle, and this month I made a Skor Cake as a birthday surprise for my friend Weedy's girlfriend. It was a triple layer chocolate cake with salted caramel buttercream, a dark chocolate drip, and crushed Skor bars sprinkled on top and lining the bottom (pictured above). I was pretty proud of it, and it was a big hit!
Since I was kind of burnt out on making cakes, I decided to do something a bit different for a couple co-workers who share the same birthday. I made these Caramel Apple Cinnamon Rolls and booked a 9am meeting in one of the rooms you're allowed to eat in (see this post for a refresher on my new work situation). Now I had some issues with the recipe, and would change a few things (i.e. use a different dough recipe, up the filling, use a different glaze), but people FLIPPED OUT over them. My little 95lb worker ate two of them, and they've already been requested again.
After staring at a sign that said "Not Opening Soon Enough" for literally TWO YEARS, Craft Beer Market finally opened up across the street from my office. I failed at booking my team's Christmas party there, but their events person invited me and a few co-workers to their Grand Opening Party to make up for it. We got to try a bunch of drinks and food, and I liked everything I had, especially the Maui Ribs with black garlic miso BBQ sauce! What!
 Other non-foodie things I was obsessed with this month:
Of course a lot of time and energy was dedicated to Prince Harry & Meghan Markle's engagement this month! Hooray! Definitely having another Tea & Tiaras party in May!
Kristine and I went to see Jay-Z's 4:44 Tour and it did not disappoint! I'm not the hugest fan of 4:44 so I was mostly just there for the hits, but it was so fantastic.
I spent an entire day sequestered in a TV studio, but can't talk about what I was doing there due to a non-disclosure agreement I had to sign worth $5 million. Tell you all about it next month!
Flashback!