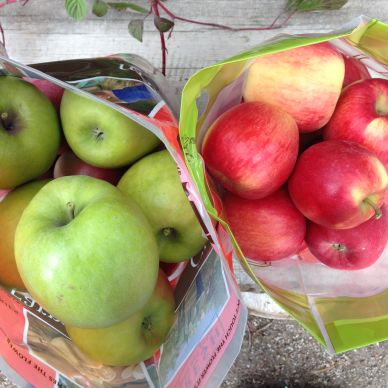 October is usually my favourite month, but it fell in the rankings this year because I was knocked out with a bad cold for the first two weeks. There were a couple of super fun foodie events towards the end of the month to make up for it though:
Other non-foodie things I was obsessed with this month:
Lydia and I went to a taping of The Bachelor Canada After Show, and it was everything I hoped for and more. We got to meet Kaitlyn Bristowe (former Bachelorette in the US) and last year's Bachelorette Canada, Jasmine Lorimer, and she was so sweet. This is honestly the closest we're getting to Chris Harrison and the tea light thunderdome, and we loved every minute.
I binged on Stranger Things 2 over the course of the weekend it came out and was OBSESSED! I thought it was so great, maybe even better than Season 1! Living for Sean Astin and his Goonies joke; I LOLed for real at my TV.
The Ringer has this new amazing podcast called The Rewatchables where they review movies from the 90s and 00s and it's pure nostalgia for me, and so great. Just in time for Halloween they did Scream, which I then watched on demand once I listened to it. I forgot how many times I watched this movie back in they day, which is weird because I hate horror movies. But this was a great re-watch and totally holds up. Other recent ones I liked were for Titanic, Clueless and The Departed.
Flashback!