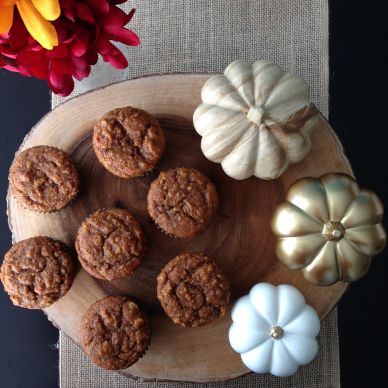 I know there's no topic more boring than the weather, but it's really messing up my baking vibes this Fall. This should be the time of year where crisp, cool breezes are coming through my open windows, a pumpkin-scented candle is burning, and I'm happily in the kitchen baking the the day away.
Instead, the warm weather we had in September has continued into October, and this weekend I had to turn on my air conditioning and went out to run errands in flip flops and shorts.
Since it's legit almost time to start thinking about COOKIE SZN, I figured I better get my act together and get my pumpkin baking out the way, even if the weather outside doesn't match the calendar.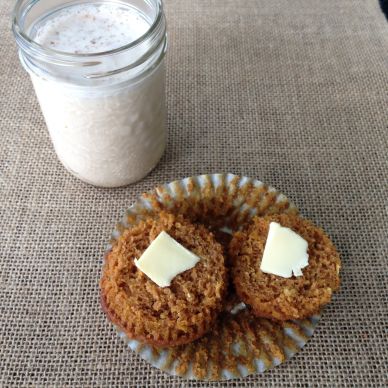 I've been baking with pumpkin for so many years now that I really know what my lane is when it comes to picking things to make. I like only bread-y, carb-y type things (instead of creamy things, like pumpkin pie), and I've had these muffins bookmarked for a couple years. They're perfect for a morning or afternoon snack with a cup of tea, and have a few interesting additions like oats and quinoa, in addition to pumpkin and Fall spices (cinnamon and ginger). I'll be popping these into my tote for work snacks for the week!
Pumpkin Quinoa Muffins
Source: Family Bites
Yield: 12 muffins
Ingredients
3/4 cup whole wheat flour
1/4 cup flour
1/4 cup rolled oats
1 tsp cinnamon
1/2 tsp ginger
1 tsp baking soda
1/2 tsp baking powder
1/2 tsp salt
3/4 cup pumpkin purée
1/2 cup brown sugar
1/3 cup greek yogurt or sour cream
1/4 cup vegetable oil (or melted coconut oil)
1/4 cup honey
1 egg
1 tsp vanilla
1/2 cup cooked and cooled quinoa
Directions
Preheat oven to 350° and line a muffin tin with paper liners.
In a large bowl, whisk together whole wheat flour, flour, rolled oats, cinnamon, ginger, baking soda, baking powder and salt.
In a medium bowl, whisk together the pumpkin, brown sugar, yogurt, oil, honey, egg and vanilla.
Add the wet ingredients to the dry ingredients and fold together until just combined. Fold in the quinoa.
Fill the liners with batter and bake for 16-18 minutes or until a toothpick inserted into the middle of a muffin comes out clean.