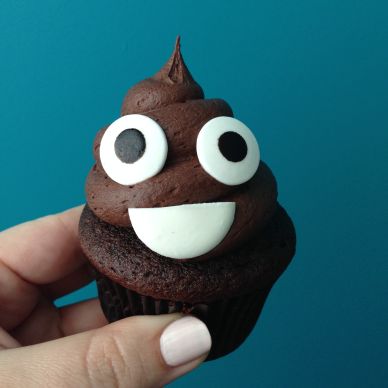 Yes, dear reader, it has come to this. When I texted my niece to see what kind of cake she wanted for her 10th birthday, all I got back was a line of poop emojis. I quickly did a google image search, and sure enough, they are all over the internet. I sent her back a picture, and it was a done deal.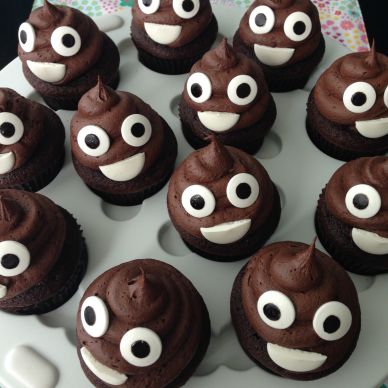 This couldn't be easier, but if you have a poop emoji loving person in your life, here's how I did it:
Baked up a batch of My Favourite Chocolate Cupcakess in brown liners (which I buy from Golda's, they're my fave)
Frosted with chocolate frosting (can't give the recipe I used a recommendation yet), using a large round tip for maximum poop-iness
Added two large round candy eyes, which I bought at Michael's, per Danielle's recommendation
The smile is a bright white Wilton candy melt (also bought at Michael's), cut in half
The birthday girl was super excited when I took the lid off my cake carrier, so that's another win in the books for Auntie Robyn!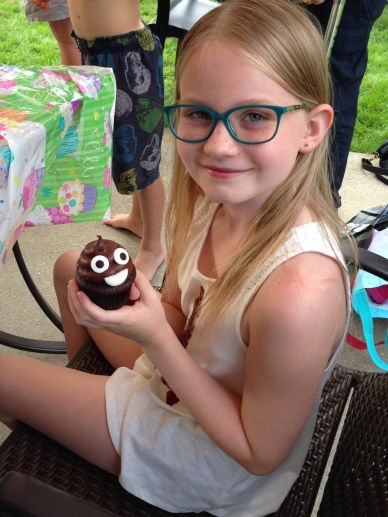 Charlotte's Previous Birthday Cakes: