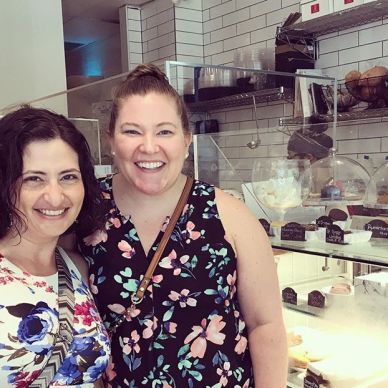 I swear there were a couple nights this month where I almost wore flannel PJs to bed, so I won't say that Summer has fully arrived here, especially since it won't stop raining. Here's what I got up to in this pre-Summer state:
Other non-foodie things I was obsessed with this month:
Rich People Problems came out this month — it's the sequel to Crazy Rich Asians and China Rich Girlfriend. It was SO GOOD! I didn't want it to end! I read another fantastic book this month, which was Saints for All Occasions by J. Courtney Sullivan. I just love her books, and this one was no exception. Highly recommend both of these ones.
Wonder Woman lived up to the hype and MORE! I am totally obsessed and want to go see it again. Gal Godot is a total goddess, and your boy Chris Pine has jumped to the top of the Hollywood Chris Wars!
Do we even need to talk about how amazing The Bachelorette is this season? I love Rachel, and I can't wait to see who she ends up with! My friends from work are having a "Do You Accept This Rosé" watch party next week and I can't wait.
Flashback!