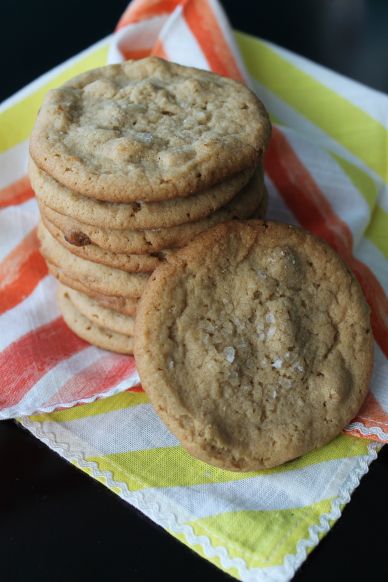 I can't believe we're down to the last few recipes in Baked Occasions! Most of them are cookie recipes since the Baked Boys included a "12 Days of Cookies" section for Christmas, and we need to catch up.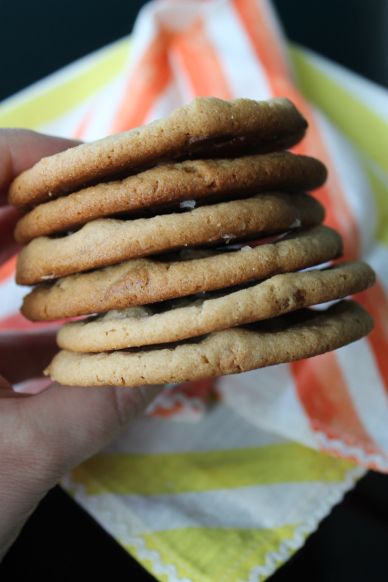 This week we mixed up these Peanut Butter Butterscotch Cookies, which are just a straightforward peanut butter cookie with butterscotch chips mixed in, with a sprinkle of sea salt. I switched it up just a tiny bit, because I saw these "sea salt caramel chips" at my grocery store that I wanted to try. They actually taste exactly like butterscotch chips, so it didn't end up being a twist on the recipe after all.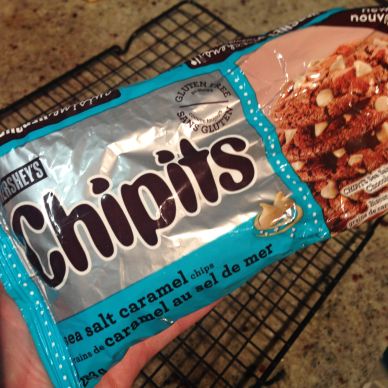 Overall, these were tasty, but baked up so flat for me. I wasn't sure if it was because it was a super humid day out today, but I didn't have the patience to try chilling the dough before baking. I know my co-workers will eat them up anyway.
You can find the recipe here!
More Baked Sunday Mornings here!