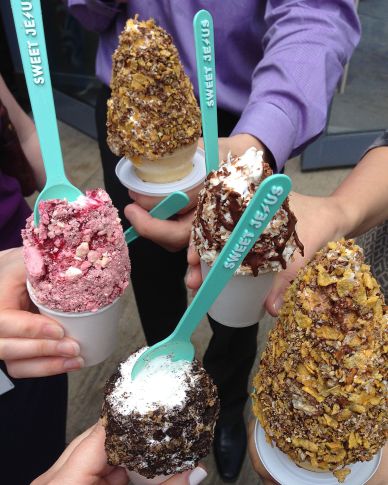 Here's what was happening on Planet Byn this month:
Other non-foodie things I was obsessed with this month:
I finally cancelled HBO since Big Little Lies is long gone, but I watched the miniseries The Night Of before I lost the channels. It was SO good, like one long episode of Law & Order, showing all aspects of the case, from the detectives to the lawyers to the suspect dealing with life in prison. I also binged on Season 2 of Master of None the weekend it came out, and loved it all, except the last two episodes. Allora!
Lainey has been recommending The Hate U Give by Angie Thomas for a while now, and I finally got it from the library. This is a YA novel about a teenager who witnesses her friend being shot and killed by a police officer. It was so interesting and thought-provoking, and like nothing I've ever read. Highly recommend this one.
Honestly my one true obsession this month was trying to get tickets to The Weeknd, and I finally did thanks to StubHub and the Jack family. It was so worth it (heh heh, get it), and Drake showed up at the end for a couple songs!
Flashback!