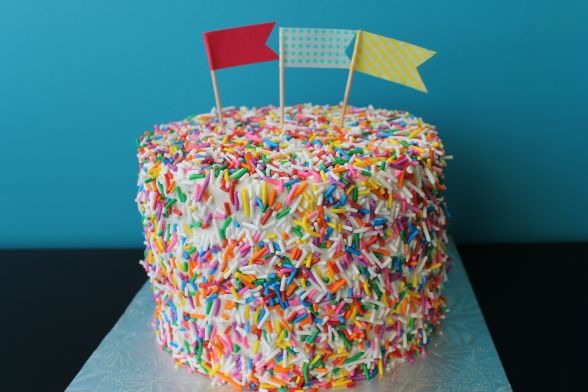 We're kicking off another year of Baked Sunday Mornings by celebrating the anniversary of the first Baked NYC, which opened on January 1st! Here's the boys' Ultimate Birthday Cake, which is a Very Vanilla Cake, topped with a Very Vanilla frosting, and a whole lot of sprinkles.
I halved the recipe to make one cute little 6″ cake, and all went smoothly. The cake was super fluffy and hydrated, and my cooked buttercream even turned out perfectly. My only problem was the inside of my cake didn't look as cute as in the book, because as soon as I started to fold the sprinkles into the batter, they pretty much immediately started to leave their colours behind. I should have used the little flat round sprinkles (quins?) because they don't bleed, but lesson learned for next time.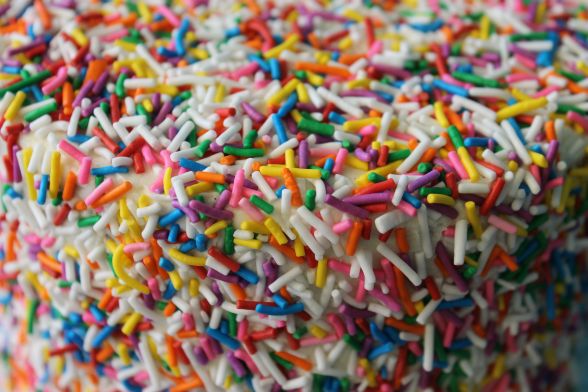 My final note is my own issue, which is that although sprinkles are of course so cute and fun for decor, I actually hate the CRUNCH they make when you eat them; an unwelcome texture and distraction in my opinion, straight from my cold, dead heart (I don't like puppies either).
Happy 2017 everyone! It can't possibly be worse than last year.
You can find the recipe here!
More Baked Sunday Mornings here!