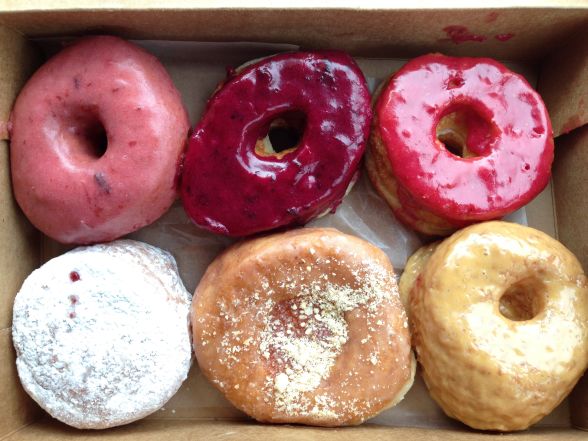 I spent the first half of this month preparing for Thanksgiving and the rest of the month celebrating my birthday! There were lots of good eats and fun things happening this month, so here we go:
Other non-foodie things I was obsessed with this month:
Hands down, #1 obsession this month was the discovery of the How to Cake It channel on You Tube! I love, love, love Yolanda and have been trying to get caught up on all the videos in the archives. She makes some truly magical cakes, and I'm currently deciding which of these two cakes (coffee or junk food) to make for some Gilmore Girls viewing at the end of November!
I went to my first Drake concert, but left asking myself, am I not as big of a Drake fan as I thought I was? I could NOT keep up with the all the millennials there who knew every single word to every single song. Still had fun though, rapping along to all the songs I did know. A true OVO fest for me and Aubrey.
Kristine's cousin had a Halloween party, and as I just finished watching it on Netflix, we went as Jessica Jones & Trish, the easiest/laziest costumes ever (basically just regular clothes + a leather jacket, fingerless gloves and a bottle of bourbon for Jessica/Kristine // headphones and a blazer for me/Trish). Hey, at least we tried, and K got recognized in Superstore!
Flashback!