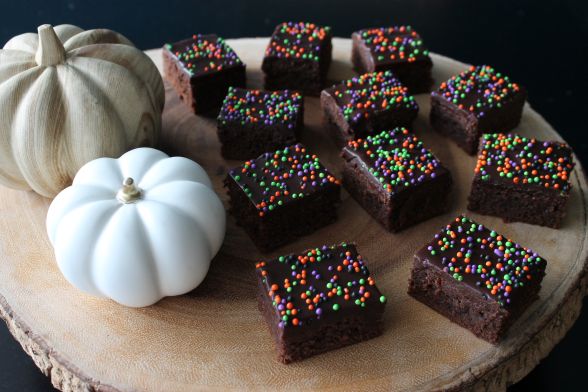 This is our third brownie week in row for Baked Sunday Mornings, but I'm not mad at it (okay, maybe just the first ones). These Milk Chocolate Malted Brownies are far and away my favourites of the trio. They're everything a brownie should be, which is rich and fudgey with a deep chocolate flavour. I brought them to a Halloween party, and Kristine nailed it: "I have never heard the word MOIST so much in one night!". We tried to teach a few people to say hydrated instead; we'll see if it catches on.
The only notes that I have are that I mixed up the chocolate measurements, and bought 4 oz of milk chocolate and 6 oz of dark chocolate, instead of the other way around, but I don't think it made that much of a difference. The other thing is that I would bump up the ganache ingredients for the icing by 50% next time. I didn't quite have enough to cover the entire pan. Other than that, these are perfect!
You can find the recipe here!
More Baked Sunday Mornings here!