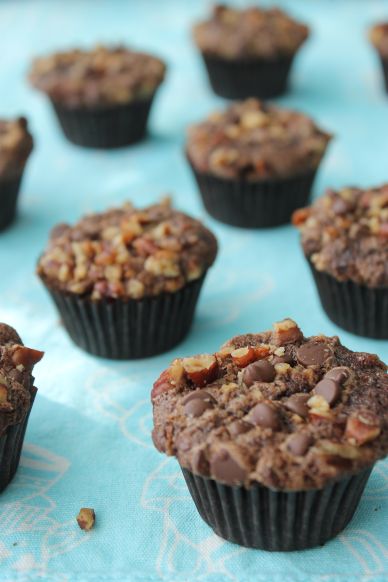 I have to be totally honest this week; I wasn't feeling these brownies. I don't even really feel like we can call these brownies, because they were more on the cakey side of things. In my opinion, brownies must be fudgey and super chocolatey, and these were neither. Obviously this did not stop my co-workers from eating them all in a meeting, but still.
My other major complaint with these can best be expressed in the following photo: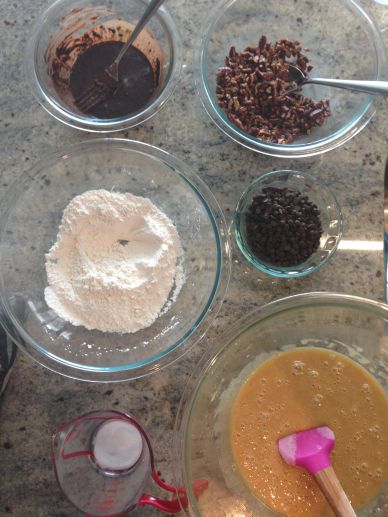 Seriously, it shouldn't take this many bowls to make a simple brownie mixture. My favourite mini-brownies are posted in this recipe. They're made in one pot with six ingredients and they're super rich and fudgey.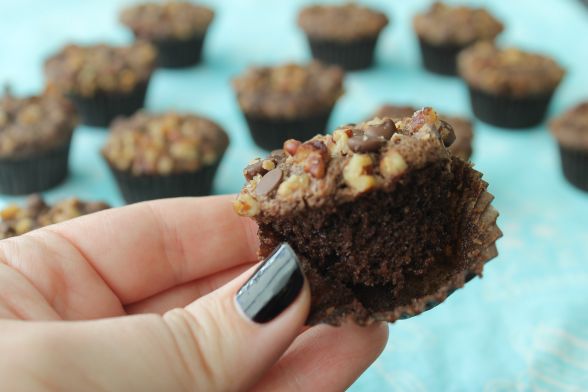 You can find the recipe here!
More Baked Sunday Mornings here!