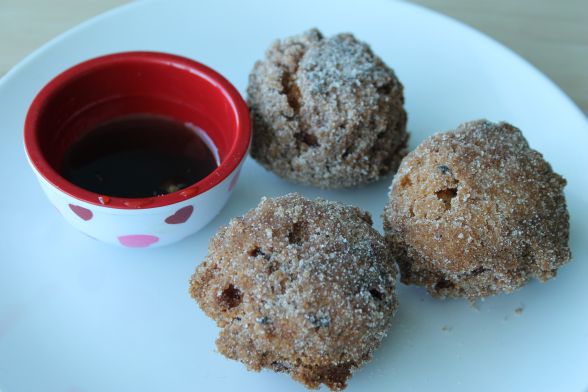 This week for Baked Sunday Mornings, the gang is frying up these Chocolate Chip Hush Puppies. I tested this recipe for Baked Occasions about three years ago, and it was the first (and probably last) time I've deep fried anything.
Hush Puppies are basically doughnuts or fritters, with some cornmeal added for texture and crunch. You fry them up until crispy, roll them in cinnamon sugar, and serve them with a side of maple syrup for dipping. I fried up a few for taste testing, then actually baked the rest in mini muffin tins (a suggestion that actually made it into the book!).  The fried version is of course better, because you eat them warm and crispy, but the baked version was decent too, although to be honest I don't think I would make these again.
You can find the recipe here!
More Baked Sunday Mornings here!