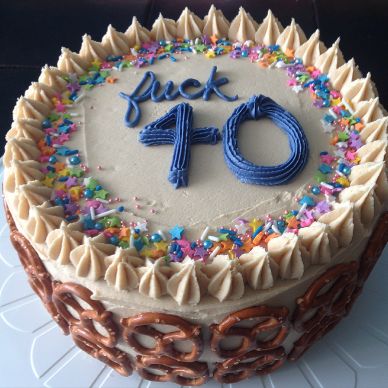 When one of your foodie friends is celebrating a big birthday, it's time to bust out the big guns with a special cake. For Tasty G's big day, it had to be a Take 5 Birthday Cake.
I wasn't acquainted with the Take 5 Candy Bar until I met Heather. It's her favourite, and whenever our friend Jenny goes to the States, she always brings her back a bag of the minis. I somehow once wrestled one away from Heather (kidding, she handed it over willingly) and immediately understood the obsession.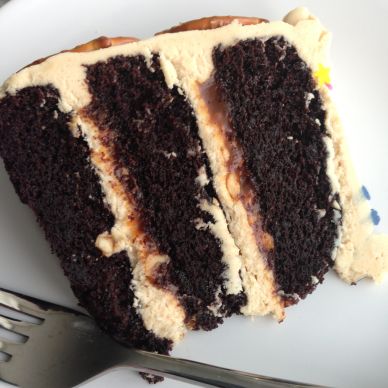 The five components of Take 5 are: chocolate, peanuts, pretzels, caramel and peanut butter. I actually made some Take 5 Bars a couple of years ago to celebrate the Tasty Gardener's five year blog-iversary. They were sugar bombs of the highest degree, and they were glorious. I knew it wouldn't be hard to convert this into a cake formation. Here's what I did:
Baked up three chocolate cake layers (using this recipe from Sweetapolita, as recommended by Danielle)
Filled and frosted with Prairie Girl's peanut butter frosting (you could also use this one)
Spread My Favourite Salted Caramel between the layers (one batch was the perfect amount)
Sprinkled chopped peanuts on top of the caramel
Pressed pretzels on the outside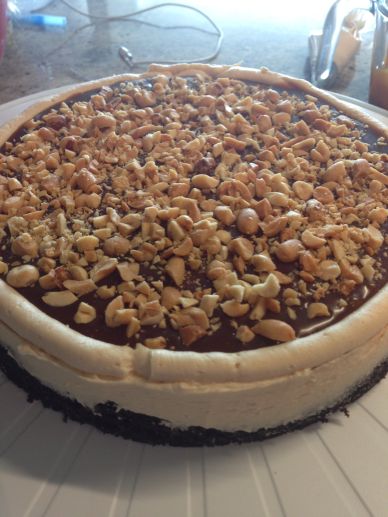 It was absolutely perfect! Shout to The Craft (where we went for dinner) for storing the cake while we were at our Escape Room activity, then bringing it out with sparklers for Tasty G! Happy Birthday Heather!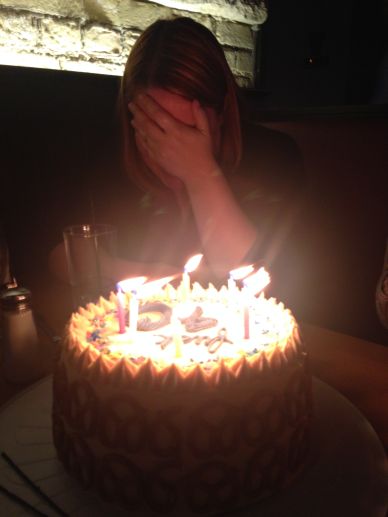 (Apologies to Mom for the profanity on this cake, but it was a hit!)