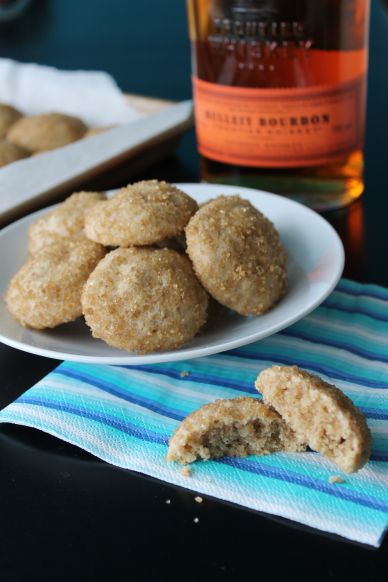 The Kentucky Derby has pretty much zero significance in my life. I think I watched it once, but it didn't involve a big floppy hat or a mint julep which, in my opinion, are the two most appealing parts of this holiday.
For Baked Sunday Mornings this week, the Baked Boys are running with the bourbon theme (the booze in a mint julep) and whipping up these Derby Cookies. These are soft, boozy, nutty, melt-in-your-mouth dreams!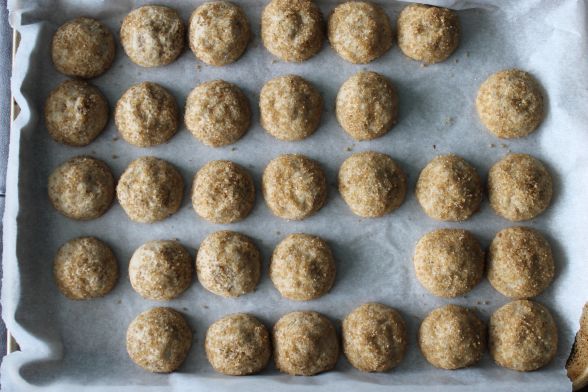 I did make one substitution for these, which was using pecans instead of walnuts. I legitimately have not eaten or purchased a walnut in about two years. My old cubicle neighbour had a severe walnut allergy, so I just got out of the habit of baking with them (or even buying them). Once you toast and grind up your nut of choice, it gets mixed with butter, bourbon, vanilla, flour and salt. That's it! No eggs, no leaveners. I had to check the recipe a few times to make sure that was right.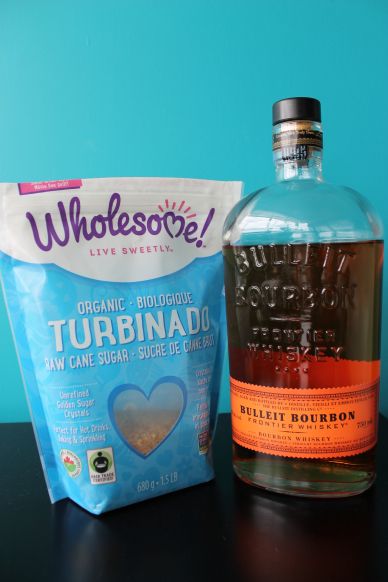 Before the cookies get baked, they get rolled in sugar for a crunchy coating. But not just any sugar! BOURBON VANILLA SUGAR!! I used raw turbinado sugar, added it to a jar, drizzled on the bourbon and stuck in a split vanilla bean.  I did this last weekend because it needs to sit for week to absorb all the flavours. It gives the cookies an out-of-this-world sweet crunch, and I loved it. There is also an optional step to roll/sprinkle the cookies with icing sugar, but I just left that out.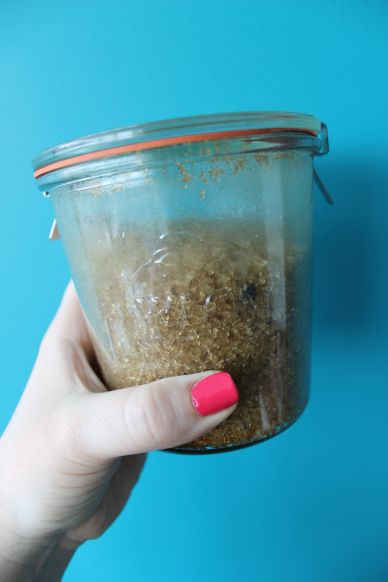 I think I have my first Christmas cookie for 2016!
You can find the recipe here!
More Baked Sunday Mornings here!