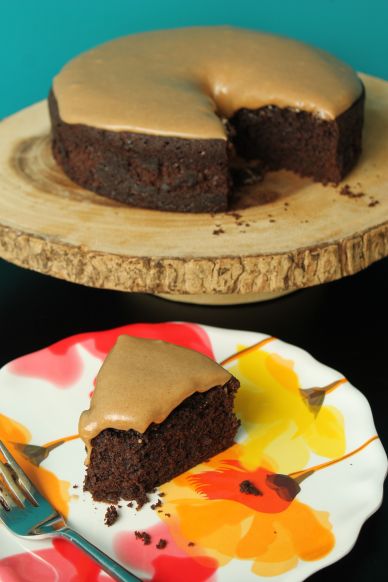 In honour of Earth Day, this week Baked Sunday Mornings has gone vegan! I'm not mad at it. One of my besties from work is vegan, and I've experimented making her a few egg-free and butter-free treats over the years.
Instead of butter, this cake swaps in olive oil, and also has the curious addition of 1 tbsp of balsamic vinegar. It smells super strong in the batter, but the flavour is muted in the baked cake. This is a super easy batter to mix up, only needing a whisk to incorporate everything. I needed to bake my cake almost 10 minutes longer than the recipe stated, and let it cool on the counter overnight.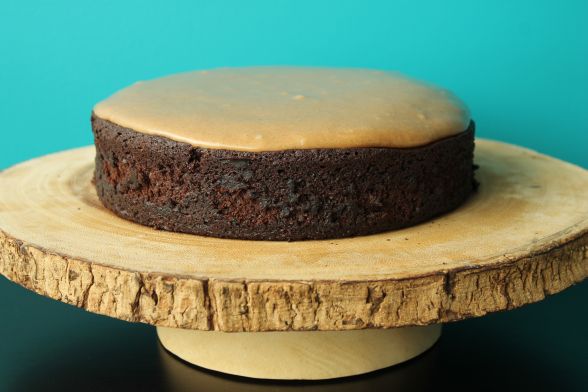 This morning I mixed up the almond butter frosting in the food processor. I wasn't willing to buy a container of vegan spread/butter, so I just subbed in about 2 tbsp of coconut oil, and I also needed a few extra tablespoons of almond milk to get the icing to a spreadable/pourable consistency. I took the Baked Boys' advice and chilled the cake for a while before slicing.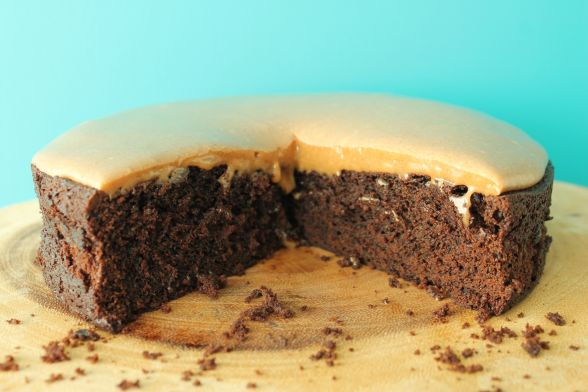 This cake is sooooo good. I was surprised by how much I liked it! Mine was dense and very hydrated, and I loved the almond butter frosting; a nice switch up from peanut butter.
You can find the recipe here!
More Baked Sunday Mornings here!