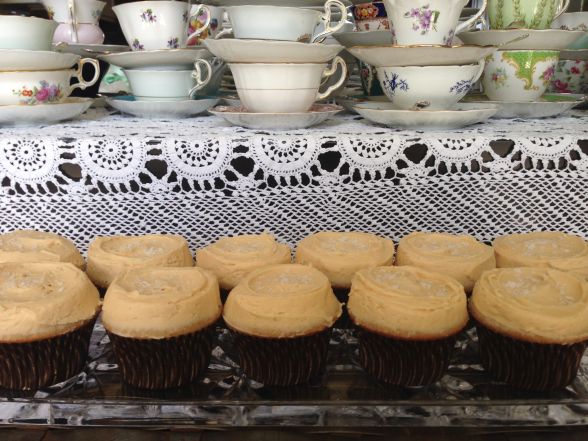 I feel like we're entering prime wedding shower season, so I wanted to finally document the treats I made for my friend Nicole's wedding shower ONE YEAR AGO (better late than never). I had so much fun making ALL THE SQUARES for Nicole & Geoff's Engagement Party, and it's truly my joy in life to put together a kick ass treat table. Here's what I made for the shower:
1 dozen Vanilla Cupcakes (recipe from The Joy the Baker Cookbook) with My Favourite Buttercream (cute pink cupcake holders from Golda's Kitchen)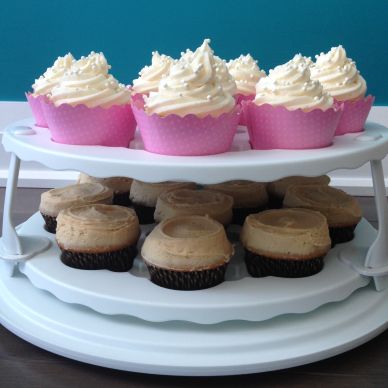 1 dozen Brown Sugar Cupcakes with Salted Caramel Buttercream (recipe below)
2 dozen Maple Bourbon Butter Tarts, Nicole & Geoff are huge maple syrup fans, so I knew I had to incorporate it somewhere! (pastry recipe from The Messy Baker Cookbook)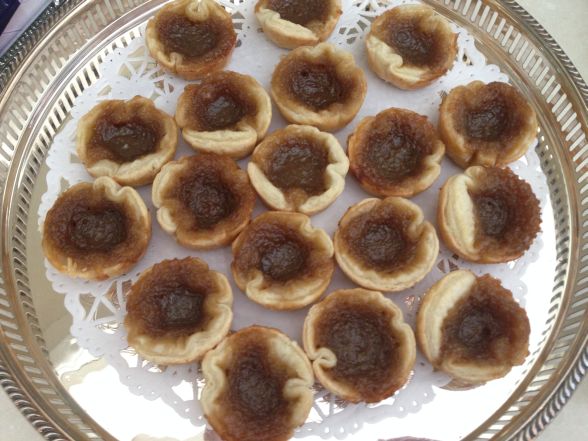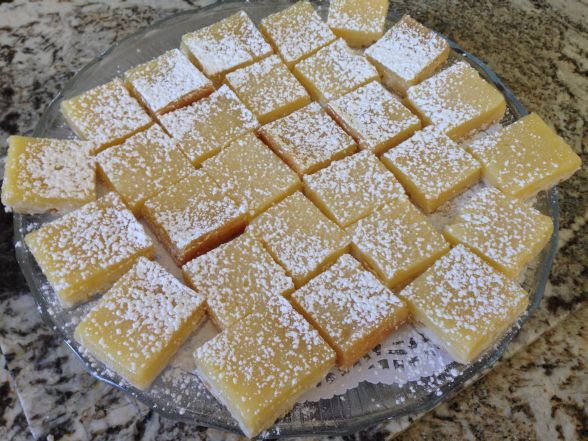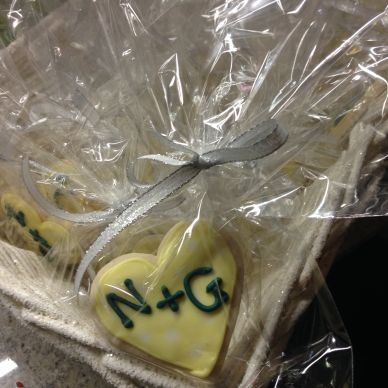 There were also scones from Nicole's favourite bakery, jam and cream + a full lunch spread
I did as much as I could in advance (cupcake bottoms, salted caramel sauce, tarts, squares, cookie dough) and filled my freezer, and then all I had to do the night before the party was frost the cupcakes. The sugar cookies of course are a multi-day process, so I worked on those a little bit each day (piping, flooding, detail, packaging) during the week leading up to the party. Overall I was happy with the way everything turned out, except the butter tarts were a little too runny, but I may have added a bit too much bourbon. The crowd favourite was definitely the Brown Sugar Cupcakes with Salted Caramel Buttercream. I tried to frost them similar to the way Sprinkles does (You Tube video here), and added a generous sprinkling of flaky sea salt on the top.
Nicole & Geoff are now coming up on their one-year anniversary and are expecting a baby in July! Time to brainstorm baby shower treats!
Brown Sugar Cupcakes with Salted Caramel Buttercream
Source: Homemade Decadence by Joy the Baker
Ingredients
Cupcakes
3 cups flour
1 1/2 tsp baking powder
1/2 tsp baking soda
1 tsp salt
1 cup (2 sticks) butter, melted
2 cups brown sugar
2 eggs + 1 egg yolk
2 tsp vanilla
1 1/2 cups buttermilk
Icing
1/2 batch My Favourite Buttercream, substituting the 1/2 cup whipping cream with 1/2 cup My Favourite Salted Caramel
+ flaky sea salt for sprinkling
Directions
Preheat oven to 350° and line a cupcake tin with liners.
In a medium bowl, whisk together the flour, baking powder, baking soda and salt.
In a large bowl, cream together the butter and brown sugar, then mix in the eggs one at a time, followed by the egg yolk. Mix in the vanilla.
Add the dry ingredients in three additions, alternating with the buttermilk, ending with dry ingredients. Mix each time until just incorporated.
Scoop batter into cupcake liners and bake for 20-25 minutes until a toothpick inserted into the cupcake comes out clean.
Frost with icing and sprinkle with flaky sea salt to finish.