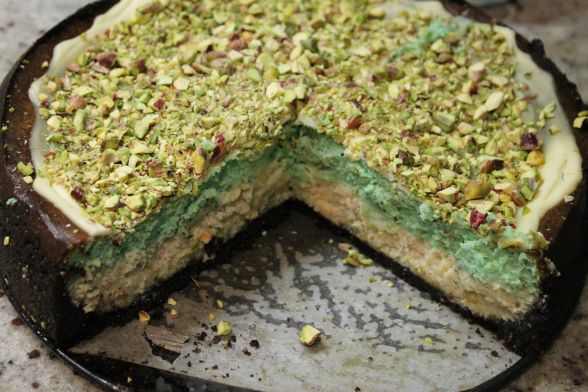 In any office I've ever worked in, people go bonkers for free food. And not just delicious treats that I bring in; we're talking leftover sandwiches from a lunch meeting, huge chunks of honeydew melon (you know that's always the one section leftover from a fruit tray) or pizza ordered in for a team celebration. You should see the carnage when gift baskets start coming in over the holidays.
So you know it's a bad sign when you bring in something that goes untouched. Sadly, that was the case when I brought this Pistachio White Chocolate Cheesecake to work about two years ago when we were recipe testing for Baked Occasions. A few people tried it, but it was unanimously decided that it was the least favourite recipe of the bunch. I had to agree.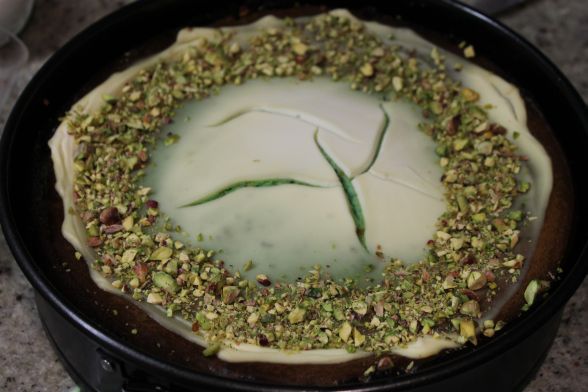 From what I remember, I didn't think it was sweet enough, and it just wasn't that cute. My cheesecake ended up with cracks on the top, so I just covered the whole thing with chopped pistachios to cover it up. I'm curious to see what my fellow bakers thought of this, make sure you check out there posts to read about their experiences.
You can find the recipe here!
More Baked Sunday Mornings here!