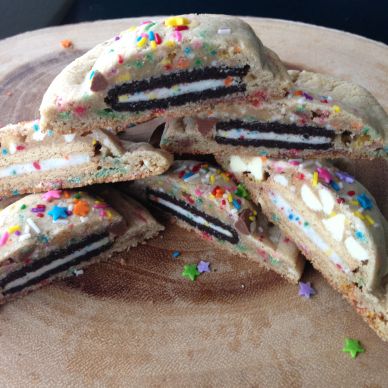 It was actually a quiet month here on Planet Byn, which I needed after a busy September and an upcoming trip the first week of November. No new places to tell you about, but I did go to some of my faves:
There was Bannock to celebrate my former co-worker's last day before Maternity Leave (always the turkey burger there, it's the best), Drake 150 for Heather's last day (I cried into my burger), and Lone Star (my not-so-secret love) after my co-workers and I finished the JDRF charity ride (chicken fajitas are our post-ride tradition). I got taken to Jump as a thank you for planning a networking event, and ate a really great ricotta & squash ravioli. Also went back to new fave El Caballito for some birthday tequila and tacos with my friends from work.
Lydia invited me over for dinner and made an amazing beef stew in her slowcooker, served with a salad on the side and fresh bread. It's always such a treat to be invited over for a homecooked meal, and it makes me want to have people over more often.
Thanksgiving was great this year as usual, my Mom made all her classics, and even brussels sprouts this year! I made 4923081 cupcakes which I will write about soon. Rumour has it we're having ham for Christmas this year, so I made sure to enjoy this dinner and lots of leftovers.
I wasn't feeling well one night after work and all I wanted was a poached egg on toast, like my Mom used to make me when I was little. Problem is, Mom's in Florida so I was left to my own devices. It only took 6 eggs, an email to my Mom, and a bunch of messages on What's App to my foodie friends to figure it out. Here's my main tip: ignore the internet and don't use vinegar!!!
We had a Potluck at work and I brought in Cookies & Cream Rice Krispie Squares (just regular RK Squares with chopped up Oreos mixed in, and drizzled with white chocolate). Huge hit!
Continuing with the Oreo theme, I also made these Oreo Stuffed Chocolate Chip Cookies, using Birthday Cake Oreos inside and adding sprinkles to the batter, as a birthday treat for my friend Sarah (pictured up top!). Side note: Shout out to Big Fat Cupcake in Denver! Sarah had to spend her birthday there at a work conference so I had some cupcakes sent over to her hotel as a treat. She reported back that the cupcakes were delicious and sent me a picture, and they were packaged up super cute with ribbon and a Happy Birthday note.
Other non-foodie things I was obsessed with this month:
I have long held the opinion that I can't stand Anne Hathaway (everything is too big: her eyes, her teeth, her lips) but still went to see The Intern, and loved it.
I didn't read anything new this month that I loved, but did re-read Emily Giffin's Where We Belong and Amy Poehler's Yes Please. Both worth a read if you haven't already.
I binged Season 1 of Fargo and was obsessed. No one I know has watched it, so please do, and then we can chat. Your old friend B. Bob Thornton is all up in this show, doing nothing to help his super creepy reputation.
Flashback!