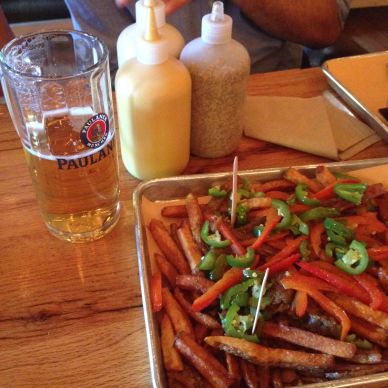 I basically spent this month trying to catch all my favourite fresh summer fruits before they vanished for the season, but here's what I was up to in the meantime:
Other non-foodie things I was obsessed with this month:
I got tickets to the Rogers Cup through work and couldn't believe it when we got to see Serena Williams play. She got so frustrated at one point she was bashing her racket against a chair, and then basically came back to dominate her opponent in the final set. Pretty amazing.
Kristine and I went to see Straight Outta Compton and it was my #2 movie of the summer, only after Southpaw.  I love a good biopic, and who doesn't want to see Dr. Dre's origin story?
I finally got around to reading Me Before You which various individuals in my life (Mom, Danielle, Jenny) have been hounding me about for years. No spoilers here, but I quite liked it and am looking forward to reading the sequel which comes out soon.
Flashback!