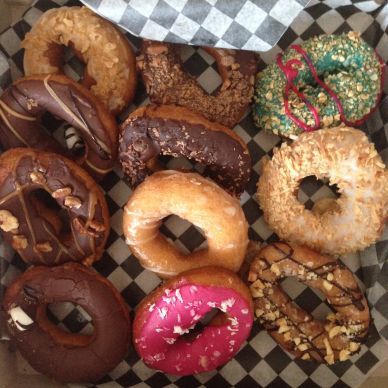 After a low-key start to the summer, things really kicked into high gear over here. July felt long, hot and full of fun. Here's what was happening on the foodie front:
Other non-foodie things I was obsessed with this month:
My friend Alexis is a teacher, so she's off for the summer and has organized Kristine's and my entire summer movie going schedule. This month we saw Magic Mike, Trainwreck and Southpaw, which has refreshed my Jake Gyllenhaal obsession in a very real and time-consuming way.
Pan Am fever overtook Toronto, and I got to see some gymnastics which was super fun, but kind of hard to watch in person! So much happening at once!
Kristine and I went to see Kelly Clarkson last weekend at Molson Amphitheatre. Kelly, we love you, but you need a new stylist!
I have your must read of the summer right here: Luckiest Girl Alive by Jessica Knoll. It's engrossing, disturbing, fascinating and disgusting all at the same time. Read it and let's discuss.
I've been writing these monthly recaps for two years now! Crazy! Here's a flashback: