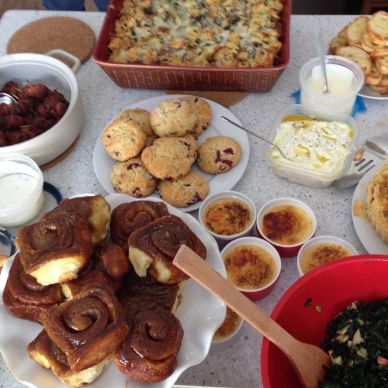 I'm happy to report that it was a pretty good January on Planet Byn! I'm normally in grumpy hibernation mode, but was actually in fairly good cheer this month. I didn't eat out much, but I cooked a lot at home. Here's what I was up to on the food front:
Other non-foodie things I was obsessed with this month:
The Bachelor started again, and I'm not even ashamed to tell you that I refuse to make plans on Monday nights because I need to watch this live.
I saw American Sniper, and was riveted by this beefcake version of Bradley Cooper. Highly recommend.
My Book Club met to discuss Amy Poehler's Yes Please, and I picked The Girl on the Train for our next book, as it's supposedly the next Gone Girl.
I only read one book this month, One Plus One by Jojo Moyes. I really enjoyed it, so will now have to pick up some of her other books. Danielle said Me Before You is amazing.
Three words: BEYONCE DANCE PARTY. Enough said.