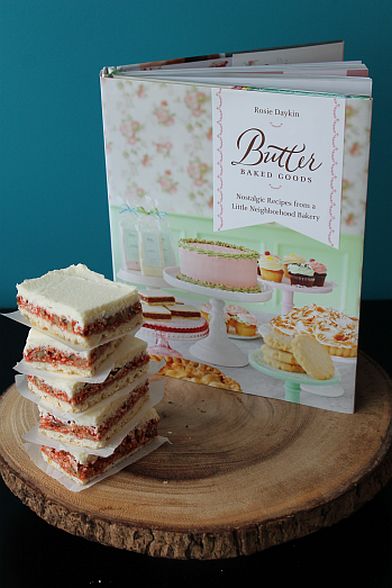 Today we're celebrating Butter Baked Goods! If you read my October recap, you know that I spent my birthday afternoon with my blogging friends at Butter in Vancouver, and I basically wanted to move into the store. It was so cute and cozy, from the pretty rose wallpaper to the big display cases of treats, and I fell in love right away.  I explained to my friend Danielle that this was our style of bakery – nothing trendy (I mean that in the best possible way), no red velvet, and only the most delicious, classic desserts.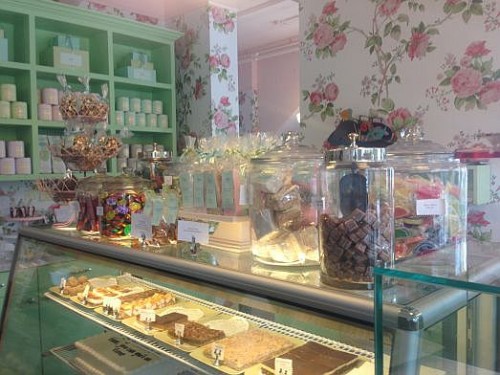 We even got to chat with the owner of  Butter, Rosie Daykin, and she was so incredibly nice and sweet! She started off as a home baker, which I love, and just poured her heart and soul into Butter to make her dream come true. She even has the best little office tucked away in a corner of the shoppe! Check out the sign on her door: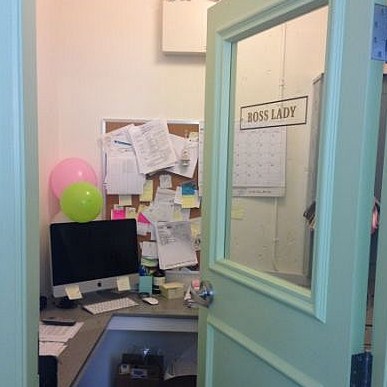 To get this party started, we all made recipes from the Butter Baked Goods cookbook and my choice was The Dream Slice. I have a sincere, deep love for bars and squares, and they would always be my first choice on dessert table (Exhibit A). I chose The Dream Slice as Rosie writes in the book that it's her bestselling bar, and it also reminded me of a bar from my childhood that my Mom's friend made. This is a three layer wonder with a shortbread base, a filling of maraschino cherries, walnuts and coconut, and topped with a simple buttercream frosting.  It's surprisingly not too sweet, and would be a great addition to your Christmas baking schedule. You can find the recipe on Page 102 of the Butter cookbook.
And now, sound the alarm, because it's time for the first GIVEAWAY ever on Planet Byn!!!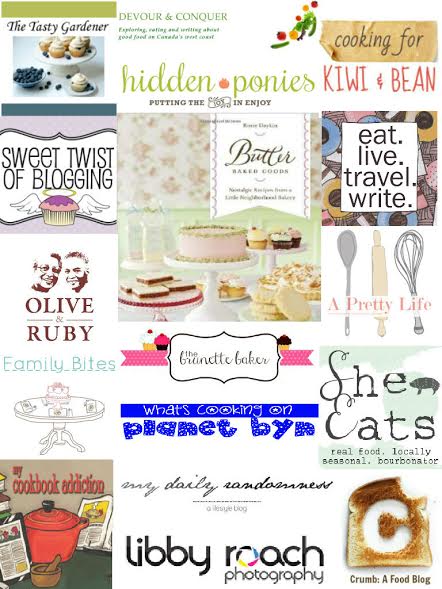 When we were at the store, Jenny spoke to Rosie about her love for the Butter cookbook, and she was 100% on board with Jenny's idea for today's GIVEAWAY! So here's what you can WIN: a signed, personalized copy of Rosie's book, plus a whole box of treats from Butter Baked Goods! Trust me when I say these treats are amazing, as I ate the following from the store: Chocolate Birthday Cake, Hello Dolly, Campfire Square, Peanut Butter Sandwich Cookie, and Vanilla Cupcake. You're going to love it! Just leave a comment telling me what your favourite holiday treat is, and then fill out the Rafflecopter thingy to enter (start by filling in your name and email address). You can gain even more entries by following the gang on various forms of social media, but that part is optional.
This giveaway is open to anyone in Canada and the US, and will run until Wednesday, December 3rd. Good luck!
Make sure you check out what these other Butter Baked Bloggers made today!