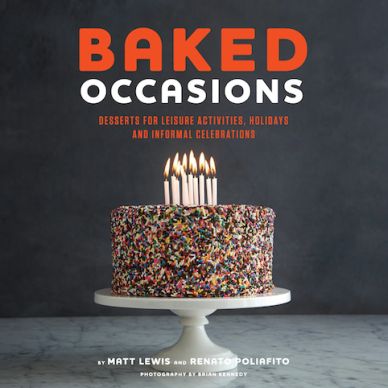 Attention everyone! Baked Occasions is out today!!! This is the 4th book by Matt Lewis and Renato Poliafito, who I affectionately refer to as the Baked Boys. I recipe tested for this book, and thought this would be a good chance to talk a bit about my experience.
As you know, I've been a part of the Baked Sunday Mornings online baking group since 2011. Last summer, one of the group admins (Hi Sheri!) asked the group if we'd like to participate in recipe testing for the boys' new book. Uh, YES! Of course I did!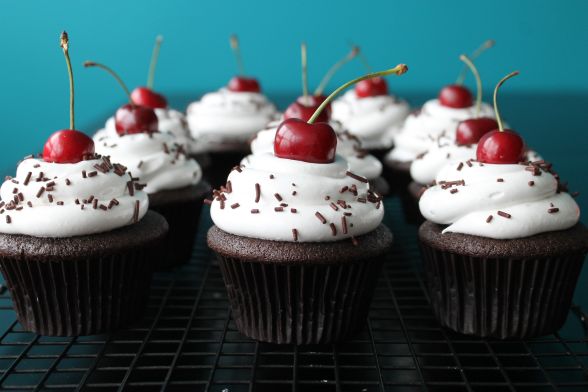 Starting last July, Sheri would send me an email every couple of weeks with a recipe to test. I took this very seriously, and had a few self-imposed rules for myself before testing a recipe:
Always start with a clean kitchen!
Never test a recipe when you're in a rush; make sure you have a block of time set aside.
Read the recipe all the way through before beginning.
Check (and double check) that you have all the ingredients (there is nothing worse than getting halfway through a recipe and realizing you're missing one thing).
Print out the recipe and have a pen handy for making notes.
Sheri also developed a feedback form for us all to use, which asked questions about the ingredients, the yield, the baking time, and the taste and texture of the finished product. I tested a total of nine recipes, and they were:
Red Wine Chocolate Cupcakes
Baked Wintermint Cake
Nonnie's Blueberry Buckle
Pumpkin Cheesecake Chocolate Brownies
Pistachio White Chocolate Cheesecake
Corncake Chocolate Chip Fritters
Traditional Linzer Cookies
Black Forest Cupcakes
Hair of the Dog Cake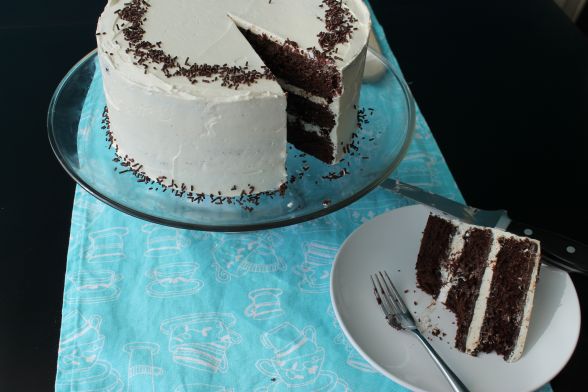 My favourite recipe I tested was the Wintermint Cake (chocolate layer cake filled with dark chocolate mint ganache and mint buttercream). Although I made it last August on a hot and humid day, it's a perfect cake for the holidays. I was also a HUGE fan of the icing on the Black Forest Cupcakes. My least favourite recipe was the White Chocolate Pistachio Cheesecake. I didn't like the taste, and it was not a cute looking dessert.  My co-workers gave it a unanimous thumbs down.
Everything I made was brought into my office for my co-workers to try. The first recipe I was assigned was the Red Wine Chocolate Cupcakes. I was curious to see if anyone would be able to identify the red wine, so I set out a piece of paper and pen next to the cupcakes, and told everyone to guess what the "secret ingredient" was. No one was able to guess, and I included this in my feedback form. Everyone really got into it, and was eager to provide feedback on the various recipes I tested.
I am actually on my way to NYC this morning to attend the launch party for Baked Occasions tonight. I am so, SO excited to meet my fellow recipe testers, see the boys in person, and eat many, many treats. I'll post a full recap upon my return!
In the meantime, go grab a copy of Baked Occasions!