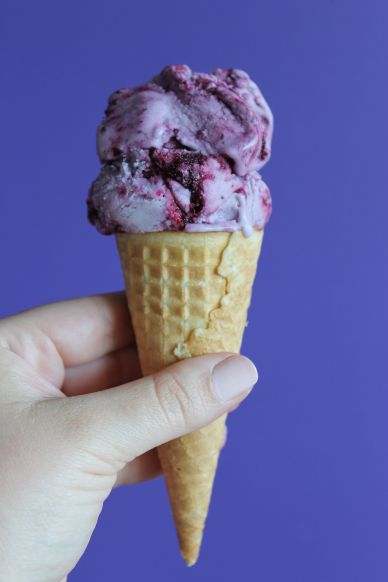 It's a weird time, weather wise, in the Greater Toronto Area. Last week I flipped over all my calendars to September, which triggered an automatic craving for a Chai Latte & Pumpkin Scone from Starbucks. I also had a pumpkin recipe for Baked Sunday Mornings on the agenda for last weekend, and I was pretty excited and had already refreshed all my fall spices (cinnamon, nutmeg, ginger, allspice, cloves) from Bulk Barn in anticipation of all this goodness. Turns out Mother Nature had something else in mind, as we had our hottest week of the entire summer, and our first 40+ degree day. My new department is in a really old building and the air conditioning wasn't fully functioning last week and I felt like I was going to DIE.
Now in contrast, our friend Danielle who lives in the Greater Edmonton Area woke up to 15 cms of snow this morning, and NO POWER. So it's hard to really decide what's worse, and both scenarios just make me so wistful for a true fall, with crisp temperatures, and please, no humidity and NO SNOW. I addressed these daydreams by organizing my annual apple picking date with my friends for the end of the month.
With all this weather business up in the air, I thought I'd clear the decks this week, and close out the summer with some ice cream. For the past year I've been seeing recipes from Jeni's Splendid Ice Creams all over the place, but I was always kind of nervous by the fact that they used cream cheese and cornstarch, not eggs, to make the custard. I decided to make a true cheesecake ice cream recipe first to see if it was something I was into. Spoiler alert: I'm in!
The custard is so simple to make, and with no eggs to deal with, you just whisk everything together. Homemade blueberry sauce gets mixed in before churning, and then a swirl of additional blueberry sauce is added when your layering it up in it's storage container.  I'm obsessed with the pretty purple colour of this ice cream too.
I nixed the graham cracker crumble, because I already made it for this S'mores Ice Cream, but I think next time I might try the graham cracker crumbs from the Compost Cookie.  Overall I was inspired by this recipe from Megan, but because it uses goat cheese (which I'm VERY nervous about…maybe next summer), I just googled for other cheesecake ice cream recipes and ended up here (obviously swapping the blueberries for strawberries).
At this point, I figure I'm basically an artisanal ice cream maker 😉
Blueberry Cheesecake Ice Cream
Source: Ice Cream base from Baked by Rachel, idea + blueberry sauce from Take a Megabite 
Ingredients
Ice Cream
1 cup milk (I used 2%)
1 cup whipping cream
8 oz (1 block) cream cheese, room temperature
3/4 cup sugar
1/2 tsp vanilla
1/4 cup salt
Blueberry Sauce
1 cup blueberries
4 tbsp sugar
Directions
For ice cream, mix together all ingredients until smooth. Cover with plastic wrap, pressing the wrap directly on the surface of the custard and chill in the fridge overnight.
For blueberry sauce, mix together the blueberries and the sugar in a small saucepan. Bring to a boil over medium heat, and then turn down the heat and let simmer for 5 minutes or so. Pour into a bowl and chill in the fridge overnight.
When ready to churn, stir half of the blueberry sauce into the custard, then churn until soft-serve consistency. Layer in a storage container with the rest of the blueberry sauce and swirl a little with a chopstick or spoon. Let freeze overnight.