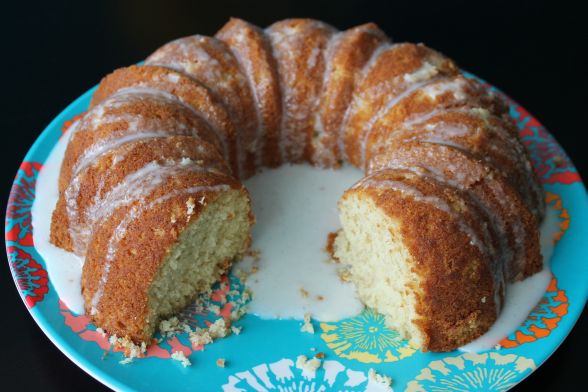 Move over Poppy Seed Pound Cake, there's a new favourite in town! This Vanilla Bean Malt Cake is hands-down the best thing I've made from Baked Elements so far. Is it the malt powder? The liberal pour of vanilla bean paste?  The bourbon? Yes, yes and yes. But one more thing: it was so FLUFFY! Like I could not get over how FLUFFY this cake was. I could have eaten the entire thing.
Although the recipe calls for some special ingredients (the aforementioned malt powder, vanilla bean paste and bourbon), the rest of the recipe is very straightforward. It's supposed to make a mini-bundt cake, but I just used my regular sized bundt pan, and it turned out to be so cute. My glaze was pretty runny and started to soak into the cake right away, but it just made it more delicious.
So that brings us to the end of the Malt section of Baked Elements! Here's a little recap of what I made, and my favourite recipe from this section.
Recipes made: Malted Vanilla Milkshake, Vanilla Bean Malt Cake
Favourite Malt Recipe: Vanilla Bean Malt Cake
Recipes I Didn't Make: Devil Dogs with Malted Buttercream Filling, Malted Milk Chocolate Pot de Creme, Malted Madeleines (the group made all of these before I caught up), and I passed on last week's Milk Chocolate Malt Semifreddo
You can find the recipe for the Vanilla Bean Malt Cake here!
More Baked Sunday Mornings here!