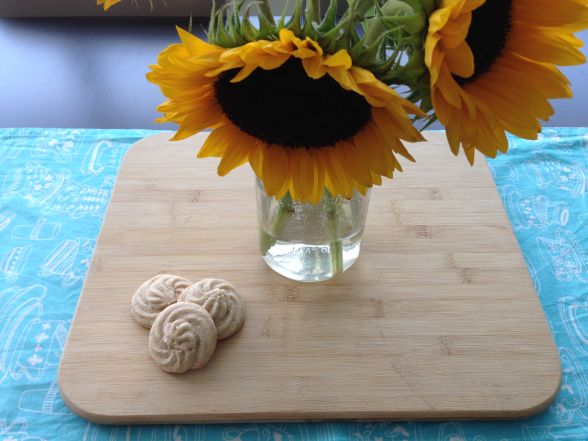 I'm pretty picky when it comes to cinnamon. I tend to only really love it in warm, cozy fall recipes with pumpkin and apple (SOON!). I don't really like it paired with chocolate, I'll never add it to a savoury recipe, and my most hated cookie of all time is the dreaded Snickerdoodle. So I was prepared to not really be a fan of these Cinnamon Spritz Cookies and I was right. It's not that they're bad, they're just not for me!
I had some major problems with the meringue filling for this cookies; it didn't firm up enough to pipe, even after whipping far beyond the suggested five minute timeframe. There are lots of reasons this can happen, and this morning I didn't really have an interest in figuring it out.
So that brings us to the end of the Cinnamon section of Baked Elements! Here's a little recap of what I made, and my favourite recipe from this section.
You can find the recipe for the Cinnamon Spritz Cookies here!
More Baked Sunday Mornings here!