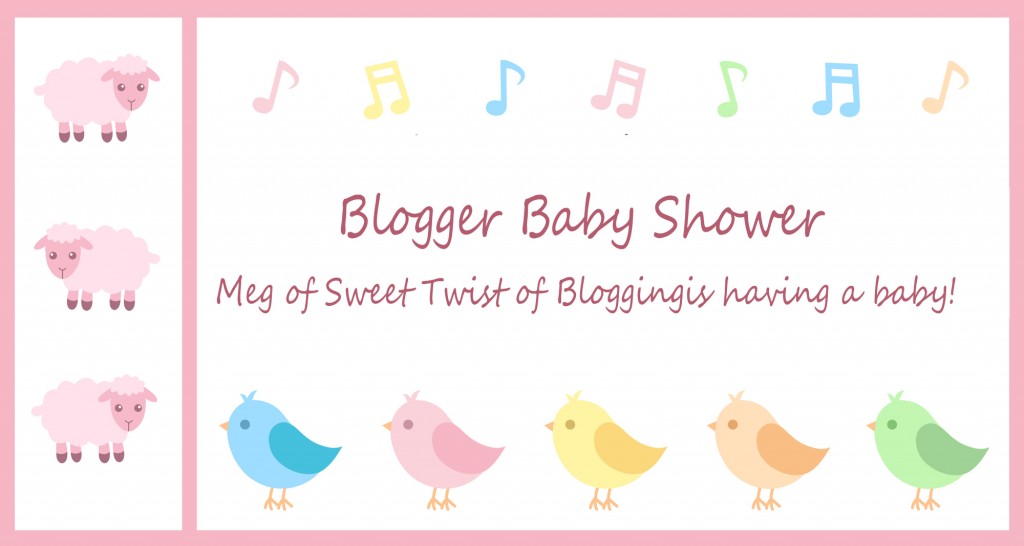 Our sweet friend Meg is having a baby! What better way to celebrate than with a virtual baby shower in her honour. Meg's expecting Baby Girl #2 at the end of this month, and we're all so excited for her.
I love that we've been there for all the fun parts of Meg's pregnancy, from her announcement, to her cute gender reveal treats, to her intense cravings for banana baked goods. I can't wait to meet this little one and to see all the amazing birthday cakes Meg will make her two lucky little ladies.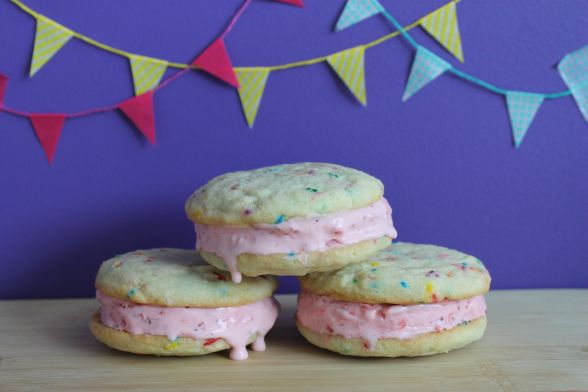 When I was brainstorming what to bring to this party, I knew I wanted to make something pink, and when I saw these ice cream sandwiches on Annie's Eats, I knew they were it. Pink AND sprinkles? Perfect party combo right there! I used the Funfetti Cookie recipe from my archives, and the easiest recipe for Strawberry Ice Cream from Annie's post (basically just whisk and freeze).
So congratulations Meg! I'm so excited for you and your family!!!
Make sure you check out what everyone brought to the party:
Tangent alert! Way back in 2005, my Mom and I threw a baby shower for my sister-in-law, and it was early days into my baking obsession (which means everything was an Anna Olson recipe). I remember making her chocolate chip cookies, sandwiching them together with vanilla ice cream, and rolling the edges in chocolate chips. I had no idea what I was doing and assembling them was a huge mess. I actually ended up forgetting about them in the freezer until the end of the party. Whoops!  I also made a Twix type square in which the caramel hardened like toffee and I couldn't even slice them up. Luckily the cupcakes I made were edible! I've come a long way guys!!!
Strawberry Sprinkle Ice Cream Sandwiches
Source: Annie's Eats
Yield: 7 ice cream sandwiches; the ice cream amounts below are half of the original recipe
Ingredients
8 oz fresh strawberries, washed, hulled, and sliced
1/4 cup + 2 tbsp sugar
1/2 cup sour cream
1/2 cup whipping cream
1/4 tsp lemon juice
+ a batch of Funfetti Cookies
Directions
In a medium bowl, stir together the strawberries and sugar, cover with plastic wrap and let sit for an hour.
Whisk in the sour cream, whipping cream and lemon juice.
Use an immersion blender to slightly puree the mixture, leaving some small bits of fresh strawberries throughout.
Chill mixture overnight, then churn it up in your ice cream maker. Transfer to a tupperware container and freeze until scoopable.
Smoosh a scoop of ice cream between two cookies and go nuts, or wrap individually in plastic wrap and freeze until firm.