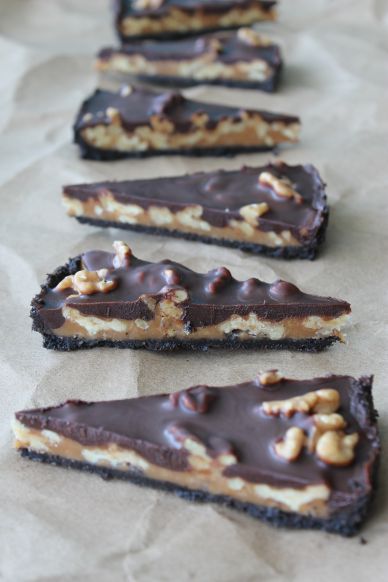 As much as I love baking my way through Baked Elements with the Baked Sunday Morning team, I noticed something strange today. Everything we've been making from this book lately has been brown or beige. There's nothing wrong with that as it usually means chocolate or caramel is involved, but it's a such a contrast to what else is going on in my kitchen these days. The farmer's markets near my place are bursting with ruby red strawberries, tomatoes, and cherries, bright yellow and green zucchini, and vibrant blueberries that I can wait to eat and bake with. I wait all year to eat those colours, but on to the task at hand: Easy Candy Bar Tart.
This tart has three components, none of which are that hard to mix up. First a chocolate cookie crust, followed by a quick caramel mixed with deeply toasted walnuts, and finally a buttery (too buttery?) chocolate glaze. This came together in no time, and will be shared with my co-workers (old or new? I can't decide) tomorrow.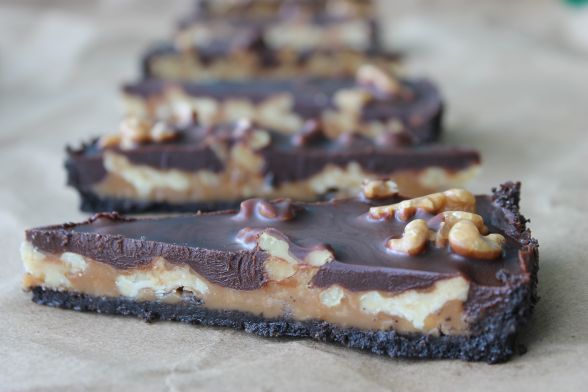 So that brings us to the end of the Caramel section of Baked Elements! As we wrap up each section, I thought I'd provide a little recap of what I made, and my favourite recipe from each section.
You can find the recipe for the Easy Candy Bar Tart here!
More Baked Sunday Mornings here!