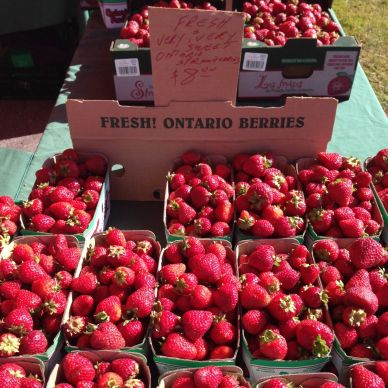 It was a bittersweet month here on Planet Byn as I left my department of the past two years and moved on to a new one. I'm going to miss my co-workers tremendously; they were excellent snackers and eaters of all baked goods I brought in. The first two weeks of June were my last in the department, and then I started my new job right away on the 16th. This is what was going on in my foodie life in the midst of this transition:
Other non-foodie things I was obsessed with this month:
I went to see The Fault in Our Stars and just openly WEEPED amongst all the tweens. There was audible sobbing and "awwwwww"ing pretty much constantly throughout this movie and I loved every minute.
After reading and loving Eleanor & Park, I picked up Fangirl, and (this won't be a surprise) LOVED IT. I went to see Rainbow at the Toronto Public Library a couple months ago and she spoke about how Levi from Fangirl was her favourite character to write. I now see why!
Okay, this might sound crazy, but I'm among friends, so I'm going to disclose this. Since I started my new job, I've been taking selfies of my outfits every morning and putting them in an OOTD folder on my phone. It's totally making it easier for me to get ready for work now, because I can look through the pictures, remember what looked good/fit properly/was comfortable and throw it on without changing 2698317 times. I kind of feel like Cher in Clueless, but I highly recommend this. It's also helping to edit my closet, because if I wear something that doesn't look good/doesn't fit/needs to be altered, I can either trash it/donate it/alter it and move on with my life.