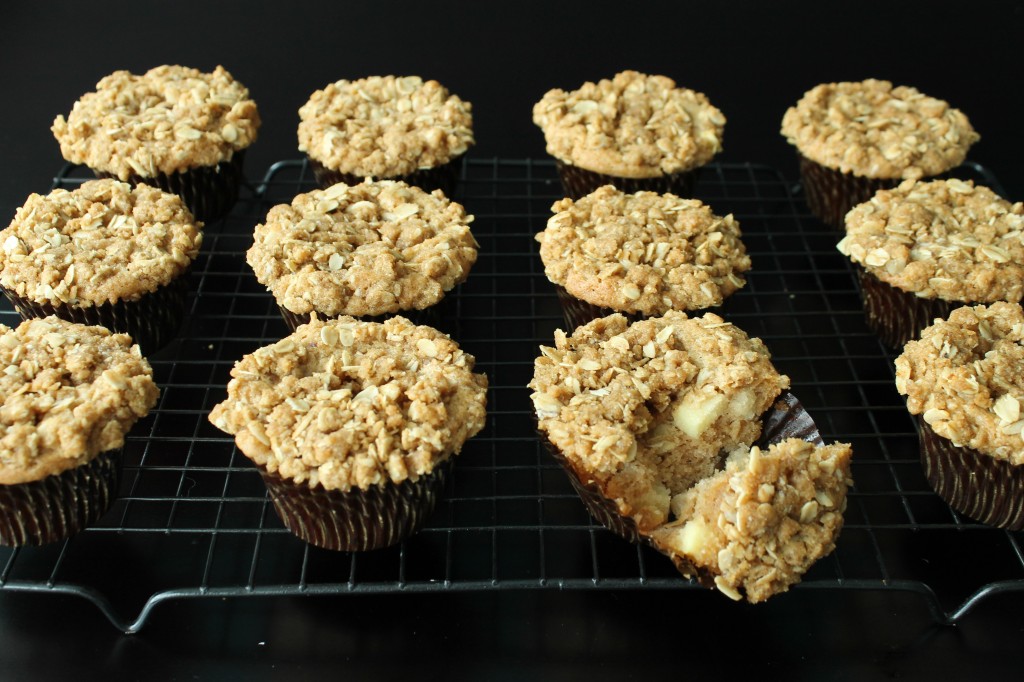 Fun fact: the very first recipe I posted here on Planet Byn almost four years ago was for Oat & Apple Crumble Top Muffins.  There's nothing wrong with that recipe, but there's room in my life for more than one apple muffin!
Last weekend my friend Aoife and I went apple picking at Chudleigh's, something we do together every year (except last year, due to the poor crop of course). It was just the perfect, relaxing Fall day. The weather was super bright and sunny, the leaves were crunching under our feet, and we got to pluck amazing honeycrisps right off the trees. I just wait all year for this!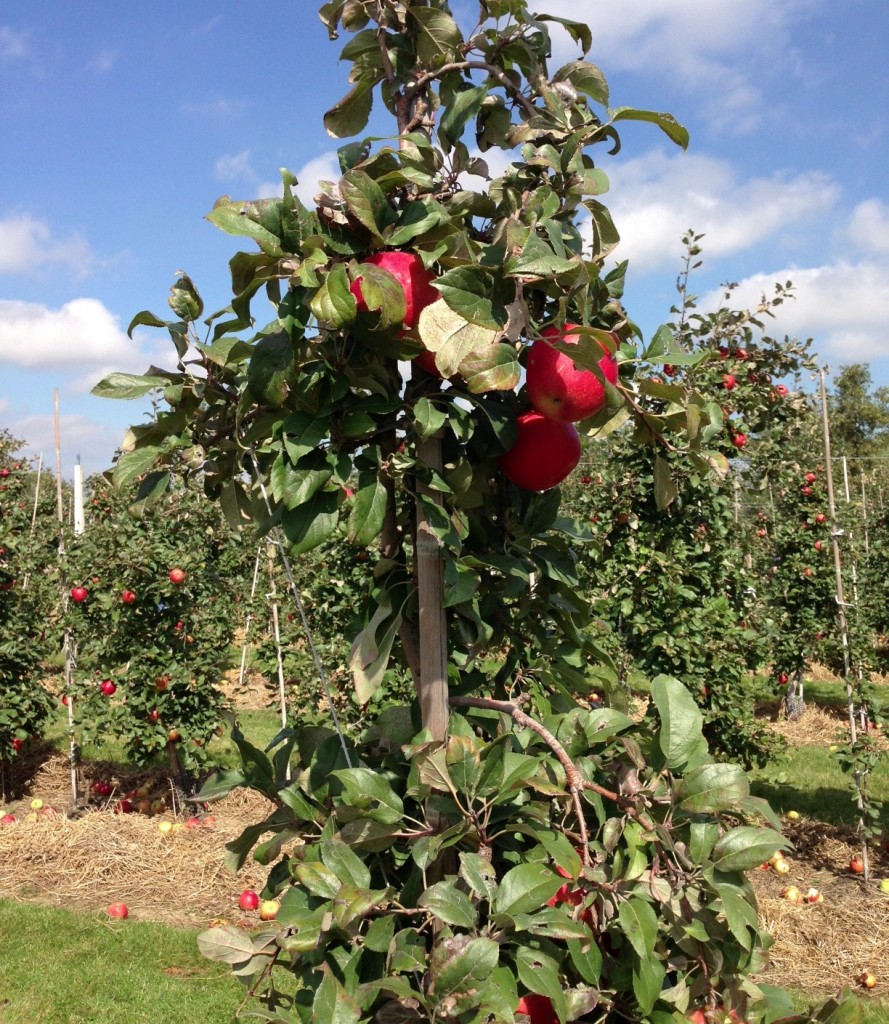 I mostly ate my apples for breakfast last week, chopped over a bowl of plain oatmeal, drizzled with almond butter, maple syrup and sprinkled with sunflower seeds. But this weekend I decided to tuck them into these incredible muffins that I saw on Iowa Girl Eats. They're super hydrated, filled with apples, and have that unmistakable crunchy sweet cinnamon topping that I love from my Mom's Apple Crisp. I already want to make them again!
Apple Crisp Muffins
Source: Iowa Girl Eats
Yield: 12 muffins
Ingredients
Muffins
1 1/2 cups flour
1/2 tsp cinnamon
1/2 tsp baking powder
1/2 tsp baking soda
1/4 tsp salt
1/4 cup (1/2 stick) butter, room temperature
1/4 cup vegetable oil
1/3 cup sugar
1/3 cup brown sugar
1/4 cup unsweetened applesauce
1 egg
1 tsp vanilla
1 1/2 cups peeled and chopped apple (about 2 medium sized apples)
Topping
1/2 cup brown sugar
1/2 cup rolled oats
1/4 cup flour
1/4 cup butter, room temperature
1/4 tsp cinnamon
Directions
Preheat oven to 350 and put your cutest cupcake liners into a muffin pan.
In a medium bowl, whisk together the flour, cinnamon, baking powder, baking soda and salt.
In a large bowl, blend together the butter, oil, sugars and applesauce together with a hand mixer, then add the egg and vanilla and mix again.
In a small bowl, toss the chopped apples with 2 tbsp of the flour mixture.
Fold the remaining flour mixture into the large bowl with wet ingredients until just combined, then fold in the apple mixture.
Spoon mixture into muffin liners.
In the same medium bowl, add the sugar, oats, butter and cinnamon. Using a fork or your hands, blend all ingredients together until nice and crumbly. Spoon over top of each muffin.
Bake for 30 mins, or until a toothpick inserted comes out clean. (I'd start checking after 20 minutes).