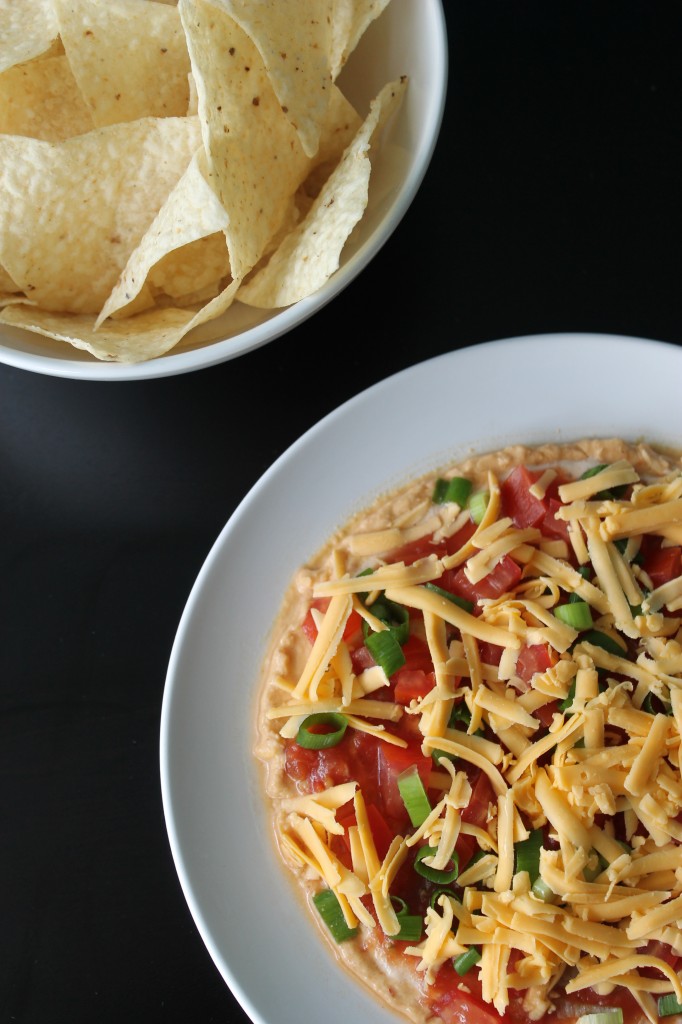 Our Gastropost Mission this week was Mex to the Max, which gave me the perfect excuse to remix my favourite mexican guilty pleasure.
There are recipes for mexican layer dips all over the place; you probably have an aunt or cousin or neighbour that brings this to potlucks or other gatherings. The way I always made it was to combine cream cheese and sour cream with taco seasoning and then build it up from there, but I've seen it with just cream cheese on the bottom, or just sour cream, and also layered with refried beans and guacamole. The possibilities are endless, really.  I haven't made it in years though, because the thought of all that cream cheese and sour cream is kind of a turn off.
This version from Iowa Girl Eats is a game changer. Instead of cream cheese and sour cream, the bottom layers are chipotle hummus (amaze) and plain greek yogurt mixed with a bit of taco seasoning. I would say this tastes 100% better than the way I used to make it. This recipe below is more of a guideline; I used shredded cheddar, chopped tomatoes and green onions. You can customize as you see fit with whatever toppings you like. Of course you can always make your own hummus, taco seasoning and salsa too, but I went with a container, packet and jar and that's fine too.
Taco Dip
Source: Iowa Girl Eats
Yield: well…that's between you and your taco dip
Ingredients
– chipotle hummus
– plain greek yogurt
– taco seasoning
– salsa
– chopped tomatoes, chopped green onion, shredded cheese and whatever else you want
+ tortilla chips for dipping
Directions
Spread a thick layer of chipotle hummus on a platter or whatever size plate you're using.
Mix the greek yogurt and a sprinkle or two of taco seasoning together, and spread over top the hummus.
Spread on a layer of salsa.
Sprinkle on toppings.
Mmmmmmm.