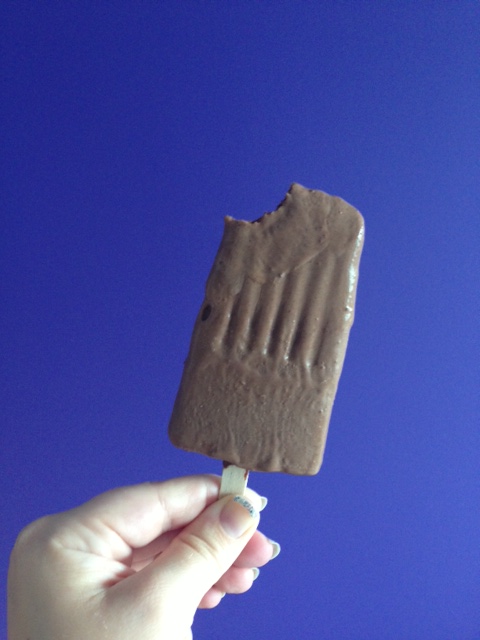 One last popsicle to close out the summer y'all! And I think this might be my favourite one! They especially come in handy when you need to make a vegan treat for your co-worker's birthday. Yep, I actually brought my popsicle molds to work, and froze these up in the office. We had a popsicle party in the kitchen, and people were losing their minds and could not understand how something so good did not have any dairy in it. What's the secret?
COCONUT MILK!
These are so good I made them again when my friends Aoife & Brad came over for dinner. They are dead simple to put together: all you do is heat coconut milk, chocolate chips, espresso powder, vanilla and a bit of sugar in a saucepan. Stir. Done! They're so rich, creamy and fudgey. I kind of started to eat the last one up above before I remembered to take a picture. They're that good.
Vegan Mocha Fudgesicles
Source: Take a Megabite
Ingredients
1 can coconut milk (you can use light…but I don't think it will be as creamy)
3/4 cup chocolate chips
1 tbsp espresso powder
1 tbsp sugar
1/2 tsp vanilla
pinch salt
Directions
In a medium saucepan, add the coconut milk, chocolate chips and espresso powder. Stir over medium heat until chocolate is melted.
Remove from heat and stir in sugar, vanilla and salt.
Pour into popsicle molds and freeze overnight. Don't forget to put the sticks in after about 30-45 minutes!