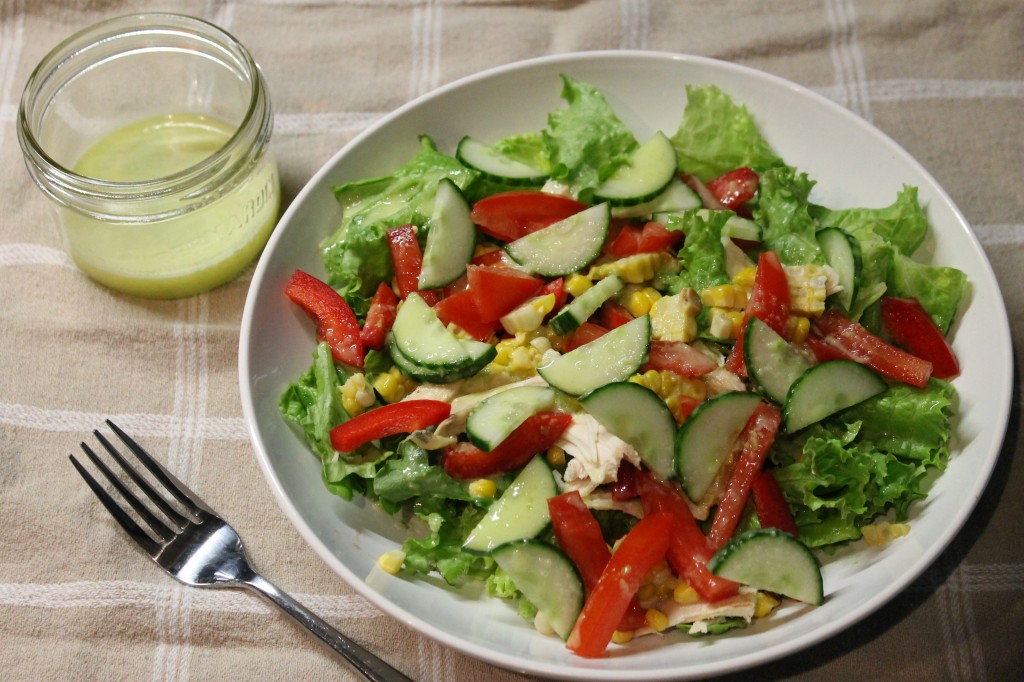 I mean this in the best way possible: I am so sick of searching for this recipe on Jan's blog! Every time I've made it this summer, I've looked it up on Family Bites and then thought to myself that I need to post it here. So finally, finally, here it is.
When I make tacos for dinner I usually try to throw together some sort of green salad to go on the side, but I could never get the dressing right. I don't always have the stuff I need on hand to throw together ranch dressing, and an olive oil/balsamic vinaigrette doesn't really match up. This japaleño lime dressing is the perfect match. The whole thing gets blended up with an immersion blender, so it's a bit frothy and creamy, even though there's no dairy in it. So there you go. See, I did eat some vegetables this summer. It wasn't all ice cream and popsicles!
Jalapeño Lime Dressing
Source: Family Bites
Ingredients
1/4 cup olive oil
1 1/2 tbsp lime juice
1 tbsp white wine vinegar
1 tbsp honey
1/2 japaleño, seeded, roughly diced
1 garlic clove, peeled and smashed
1/2 tsp salt
Directions
Add all ingredients to a liquid measuring cup or glass bowl (whatever your immersion blender fits into), or a blender.
Blend it up until smooth. Done!