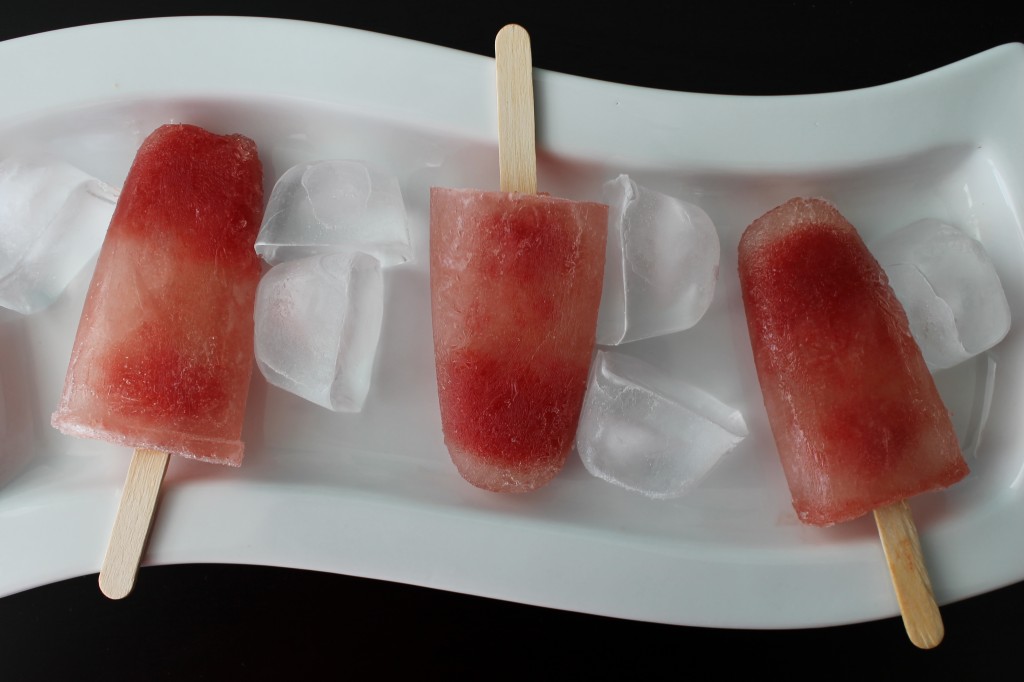 See! I kept my promise! I vowed to make one ice pop before summer was over, and not only did I make some, but I made boozy ones at that! These popsicles are basically like a frozen watermelon mint margarita, and are so summery and refreshing. The best part is that even though it looks like there's complicated layering going on, there isn't! The watermelon puree just starts to naturally separate from the mint simple syrup mixture as it freezes, and you're left with some pretty fancy looking popsicles. I wonder if you could sub in rum for the tequila? Because then you've essentially just make these, in frozen formation.
Shout out to Lydia & Andrew, for this lovely wavy shaped platter, which I received as the takeaway gift from their wedding six years ago and just busted out for the first time.
Watermelon Mint Tequila Popsicles
Source: Hungry Girl Por Vida
Ingredients
1/4 cup water
1/4 cup sugar
1/3 roughly torn mint leaves
4 cups cubed watermelon
juice of 2 limes
1/3 cup tequila
Directions
In a small saucepan, bring the water, sugar and mint leaves to a boil, and let bubble for a minute. Remove from heat and let sit for half an hour, so the mint infuses it's flavour into the syrup.

Puree watermelon using an immersion blender, and strain to get out the seeds/pulp. Add to a big measuring cup with a spout, and add the lime juice and tequila. Strain the mint simple syrup into the watermelon mixture, discarding the mint leaves. Stir it up!
Pour into popsicle molds, and freeze for about 30 minutes, then add the sticks. Continue to freeze overnight.