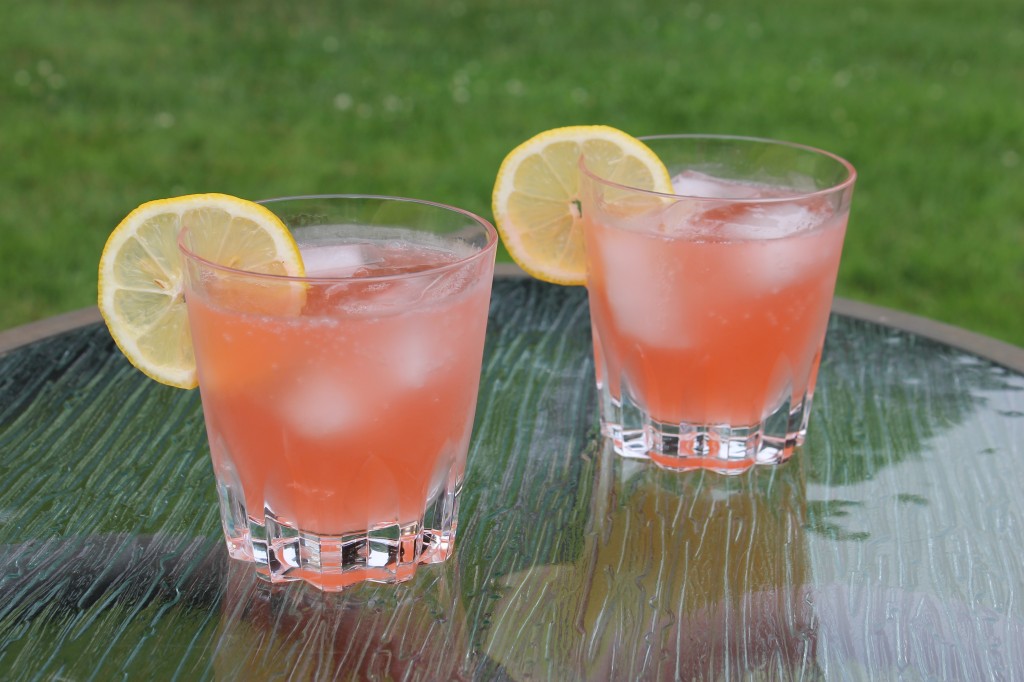 This isn't really much of a recipe, but it must be recorded here for posterity, because this is too much of a good idea to forget. See, two years ago Tracy Shutterbean made some strawberry infused vodka, and it was something she and Joy talked about on one of the early episodes of the Joy the Baker podcast. Two years went by where I just lived my life; a life free of delicious cocktails made with homemade infused vodka goodness. Then last month Megan Megabite posted some Strawberry RHUBARB infused vodka, and next thing you know, I had a bottle of vodka in my purse on the way home from work.
This truly could not be easier or more fun. Chop up equal amounts strawberries and rhubarb. Add to jar. Pour in vodka. Cover. Shake. Wait. Voila! Add to whatever summer cocktails you're mixing up, or just add a shot to sparking water with a slice of lemon. Some people thought it was too sour, so you may need to add a little simple syrup, but I, for one, found it refreshingly tart and delicious as is. This is also an excellent hostess gift, should you find yourself invited to a barbecue this summer. (Side note: Invite me to your barbecue! I show up with stuff like this!)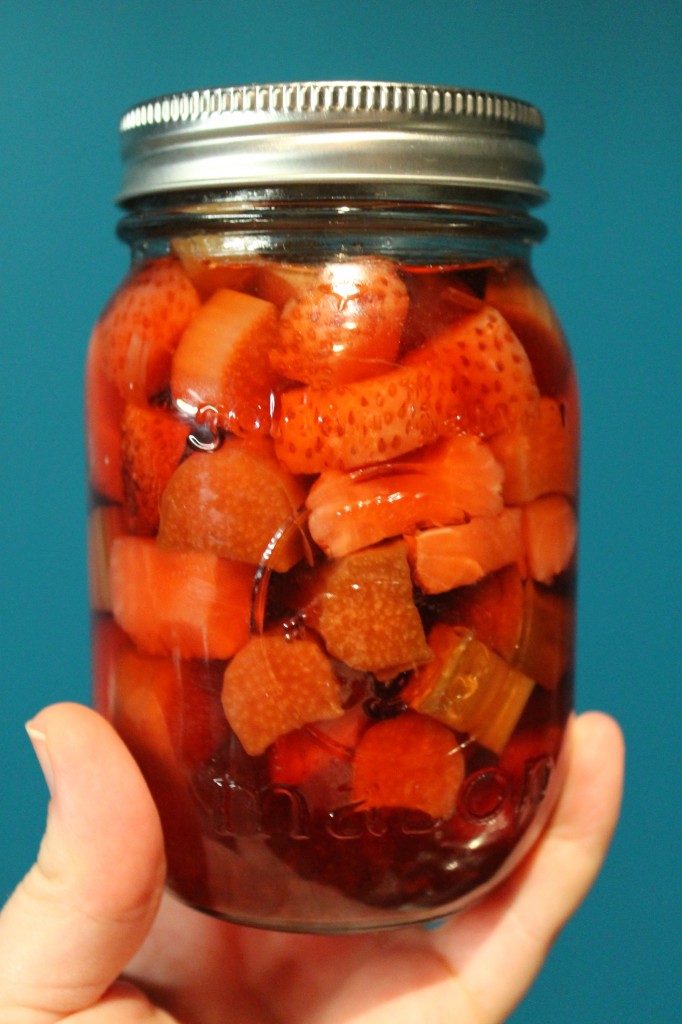 Note: I am not cheating on my other favourite rhubarb beverage…there's room for both in my life.
Strawberry Rhubarb Infused Vodka
Source: Take a Megabite & Shutterbean
Ingredients
chopped strawberries
chopped rhubarb
vodka
a jar
patience
Directions
Add fruit to jar.

Pour over vodka. Seal. Place in a dark cupboard.
Wait 3-5 days, and give the jar a shake each day.
Strain (warning: the berries are highly potent, just in case you think it's a good idea to pop one in your mouth, as I did) and serve with sparking water, or whatever cocktail concoction you're mixing up.