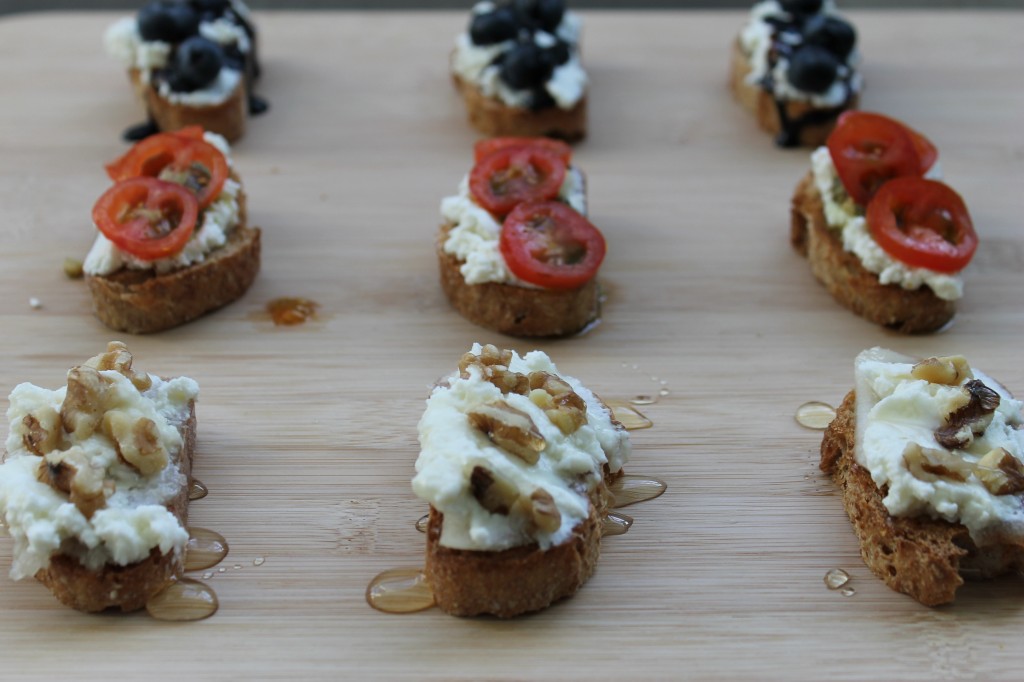 Last month my new friend Sandra from Dairy Farmer's of Canada dropped off a few of the winning cheeses from the 2013 Canadian Cheese Grand Prix (yes! there is such a thing!). The Grand Champion winner was Quality Inc.'s Ricotta Cheese, and it was the first time a fresh cheese has won the whole competition. I got a sample of the Ricotta, which is from Ontario, plus the Gouda (Alberta) and Blue Cheese (Quebec) winners.
Obviously this turned out to be the best ricotta I've ever had. It's just so smooooooth, thick and creamy. In my cheese-loving opinion, the best way to eat ricotta is to simply spread it on some warm, toasty bread with some interesting toppings. My favourite combination was toasted walnuts and honey, followed by blueberries and balsamic reduction, and then pesto and cherry tomatoes. I think ricotta would also work ridiculously well as a replacement for goat cheese in these or these.
I also dolloped it on some homemade pizza with balsamic caramelized onions, and had some plans to experiment with it in baking (like these scones), but WHOOPS ate it all before I could.
Thanks again Sandra! (I was also excited to further test my FBC2013 photography tips, and was working on capturing the OOZE factor in this picture.)
*Note: Do I need a disclaimer here? Sandra provided me with these delicious cheeses for me to sample, but did not ask me to write about them. She's just super nice and knows I like cheese!*