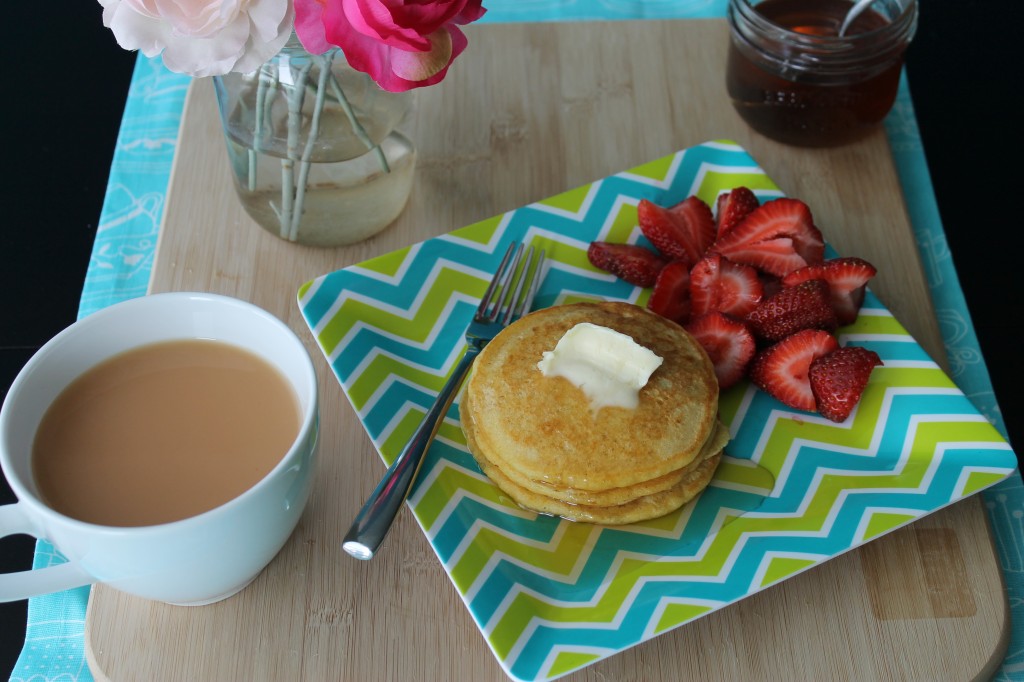 When the header note for a pancake recipe describes it as basically a "…fresh, hot, buttery, flat, crunchy corn muffin" the first thing you do is take a second to ponder each of those adjectives separately. The second thing  you do is start heating up your pan.
This pancake recipe is a little bit more involved than most, as the Baked boys have you stir up cornmeal with boiling water first, and then alternately incorporate your dry ingredients and wet ingredients into the mixture. From there, it's basic pancakes 101.
If you don't mind a little texture in your pancakes, this is one for you to try. If you're more of a pancake purist, and fluffy is the name of the game, this isn't the recipe for you. Of course to me, anything covered in butter and maple syrup is fair game!
You can find the recipe here!
More Baked Sunday Mornings here!