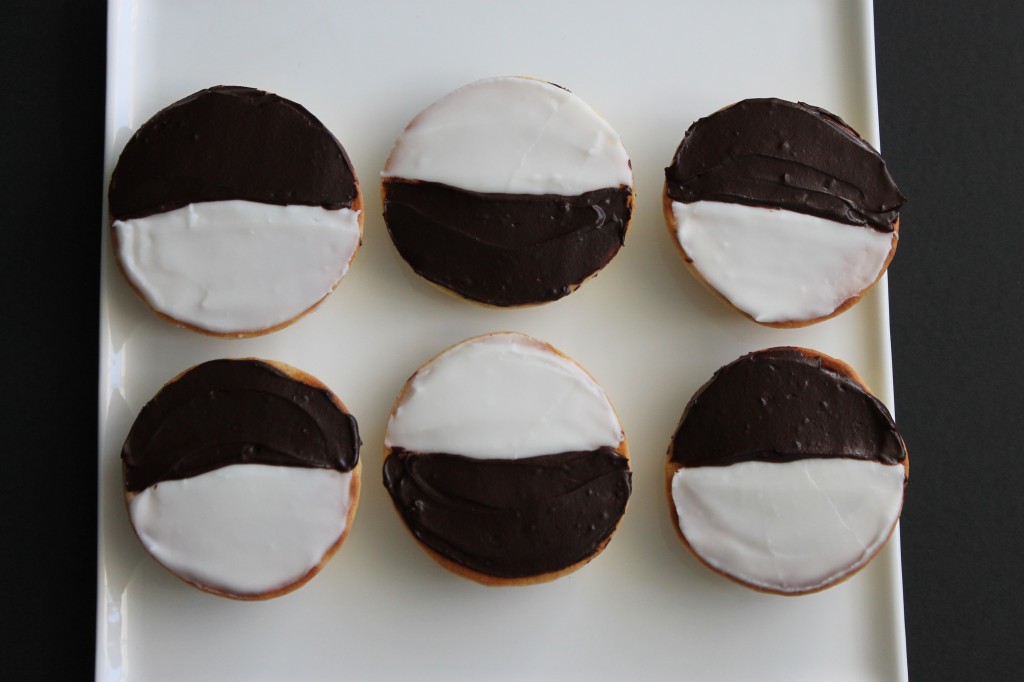 Like many Canadians, I was introduced to the Black & White Cookie by way of Seinfeld. (Other notable food from the show: babka, Jujyfruits, marble rye and of course, soup.) The Baked boys note that the Black & White cookie is the quintessential New York City cookie. Sadly, the first one I ate was not in NYC, but in a Florida grocery store about eight years ago; it was pretty lacklustre and I wondered what all the fuss was about.
I haven't thought about the Black & White cookie since then, and was happy to test it out again today. I think the most interesting thing to point out to those who haven't had one before, is that it's basically a cupcake top, flipped over and glazed with vanilla and chocolate icing. It's also huge; you use a 1/4 cup of batter for each cookie. I briefly wondered if the size was legit, but if you watch the clip above, you can see Jerry's cookie is also oversized. Only three more recipes to go!
You can find the recipe here!
More Baked Sunday Mornings here!