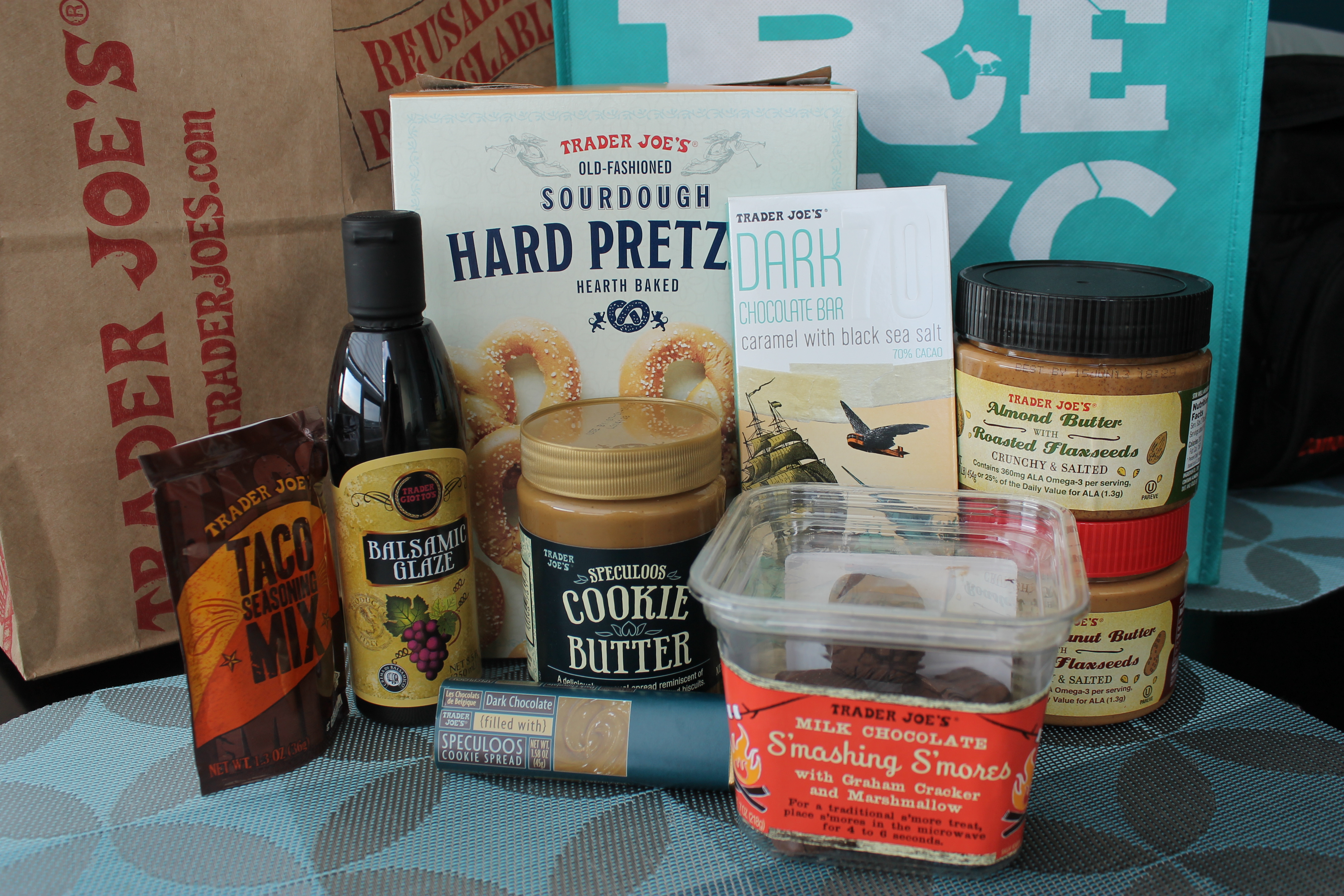 Trader Joe's was a mystery to me when I started reading food blogs back in 2008. I figured it was just a grocery store and kept living my life. Nothing to get worked up about right? Wrong! The more I read about it, and the different treats and products you could get there, the more agitated I got that Toronto doesn't have one!
So at the end of the summer, my friend Erin and I took a little road trip so I could check it out for myself.  Our closest TJ's locations are in Michigan, either across the border from Windsor or Sarnia. There's a closer one that's now open in Rochester, but back in August, we made the drive to Grosse Pointe, MI in just under 4 hours. I use the term "we" loosely, as Erin did all the driving, but she didn't mind and just put me in charge of snacks.
Okay, so I was SUPER excited, and read a few reference posts before we left. The item I was most excited for was Cookie Butter, which had been discussed at length on the Joy the Baker podcast. Much more to come about Cookie Butter as this week goes on!
I basically skipped into the store and then started slowly walking up and down each aisle. (I do this at the grocery store in Florida too; I think it drives my Mom nuts). It was kind of neat to see the products that I've reading about for five years! After I went around the store once just to take it all in, I went back again, and put some things back and added other things to my shopping cart. I got all the loot you see above, the best of which was the Smashing S'mores: little marshmallows sitting on a tiny graham cracker, all covered in chocolate, in addition to…
crunchy sourdough pretzels that I dipped in hummus
spicy taco seasoning
balsamic glaze
peanut butter and almond butter with flax seeds
dark chocolate bar with caramel and black sea salt
cookie butter chocolate bar
white corn tortillas (not pictured)
This week I'm going to try to explain Cookie Butter and show you the three things I baked with it! Get ready!