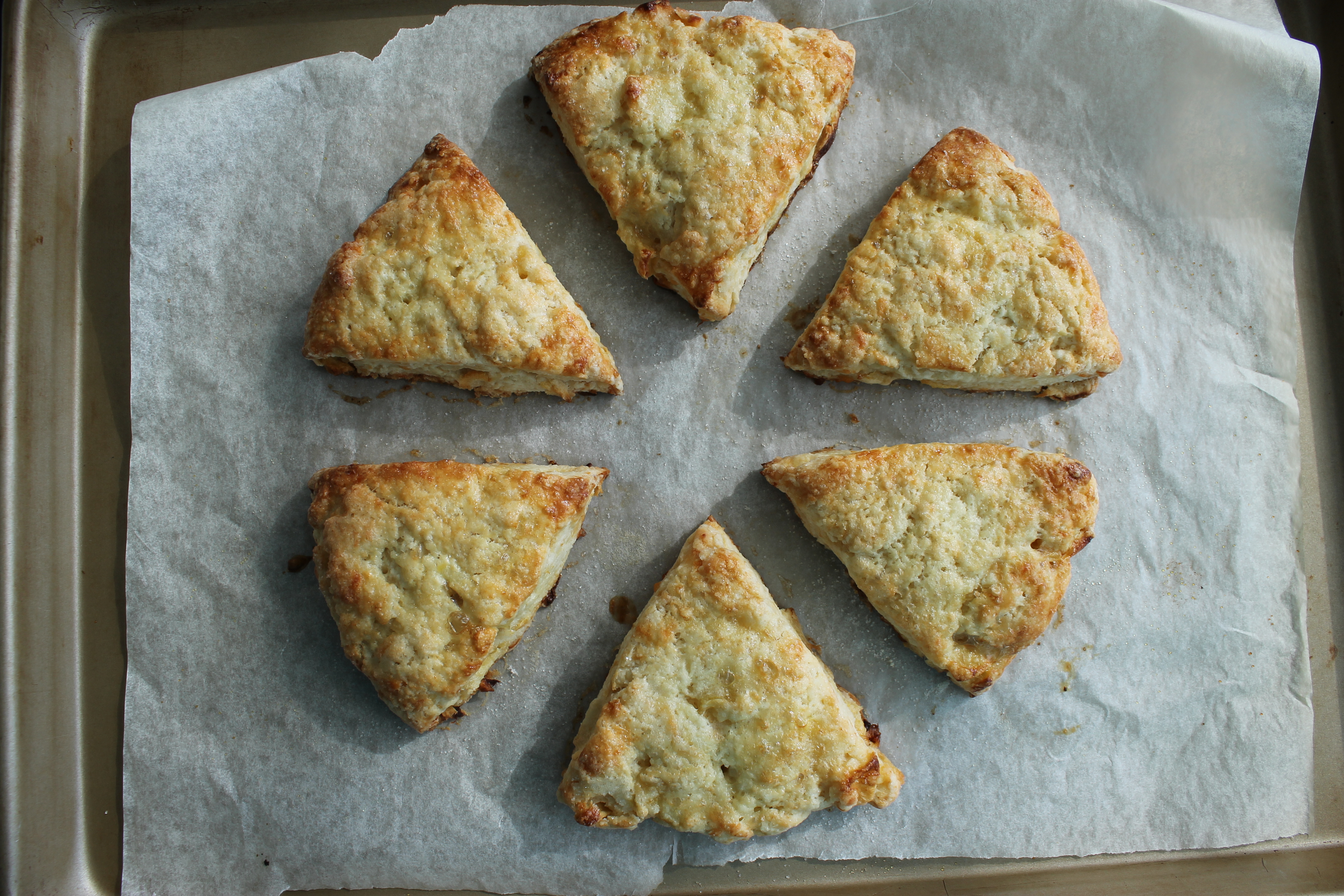 When these scones were posted on Smitten Kitchen two years ago, my interest level was at about 'medium-low' even though Deb described them as "October on a parchment-lined baking sheet". I've never really understood the whole apple/cheese combo, but with some white cheddar in the fridge and some Honeycrisps on the counter, I thought I would see what all the fuss was about.
Let's pause for the cause for a second to mention that The Smitten Kitchen Cookbook is being released this week! I'm pretty excited, but won't actually have my hands on the book until November 17th. Why the delay? Because Nicole and I will be going to see Deb at an event at George Brown College in connection with The Cookbook Store. Will I bring my spreadsheet that lists all the recipes I've made from her site? Will we tell her about Smitten Kitchen Christmas? Will I cry and tell her she's my imaginary BFF? Hopefully I'll avoid that last one, but anything goes! I really can't wait.
Back to the scones! Sounds weird, but picture this: a sweet cheddar biscuit, with pieces of soft roasted apple and a crispy-sugary top. They were exactly how Deb described them, and I can't believe I waited two years to make them. I won't wait that long to make them again.
Apple Cheddar Scones
Source: Smitten Kitchen
Ingredients
2 tart apples, peeled, cored and cut into thick wedges
1 1/2 cups flour
1/4 cup sugar
1/2 tbsp baking powder
1/2 tsp salt
6 tbsp butter (3/4 stick) butter, cold and cubed
1/2 cup shredded sharp white cheddar
1/4 cup whipping cream
1 egg
+ egg wash (1 egg whisked with pinch salt)
Directions
Preheat the oven to 375 and line a baking sheet with parchment paper. Place the apple wedges on the baking sheet, and roast for 20 minutes. Allow to cool, then cut into little bite size chunks.
In a large bowl, whisk together the flour, sugar, baking powder and salt. Add the butter and cut into mixture with a pastry blender, until the mixture is crumbly and the butter is the size of peas.
Add the cheddar and the apple pieces and toss with your hands or a spatula until coated with flour.
In a small bowl, whisk together the cream and egg, and add to the flour/butter mixture. Mix with a spatula, then turn out onto the counter and knead just a few times to bring the dough together. Pat into a circle about 1″ thick, then cut into 6 wedges.
Place scones back on the parchment lined baking sheet. Brush with egg wash and sprinkle with sugar. Bake for 30 minutes until golden brown.