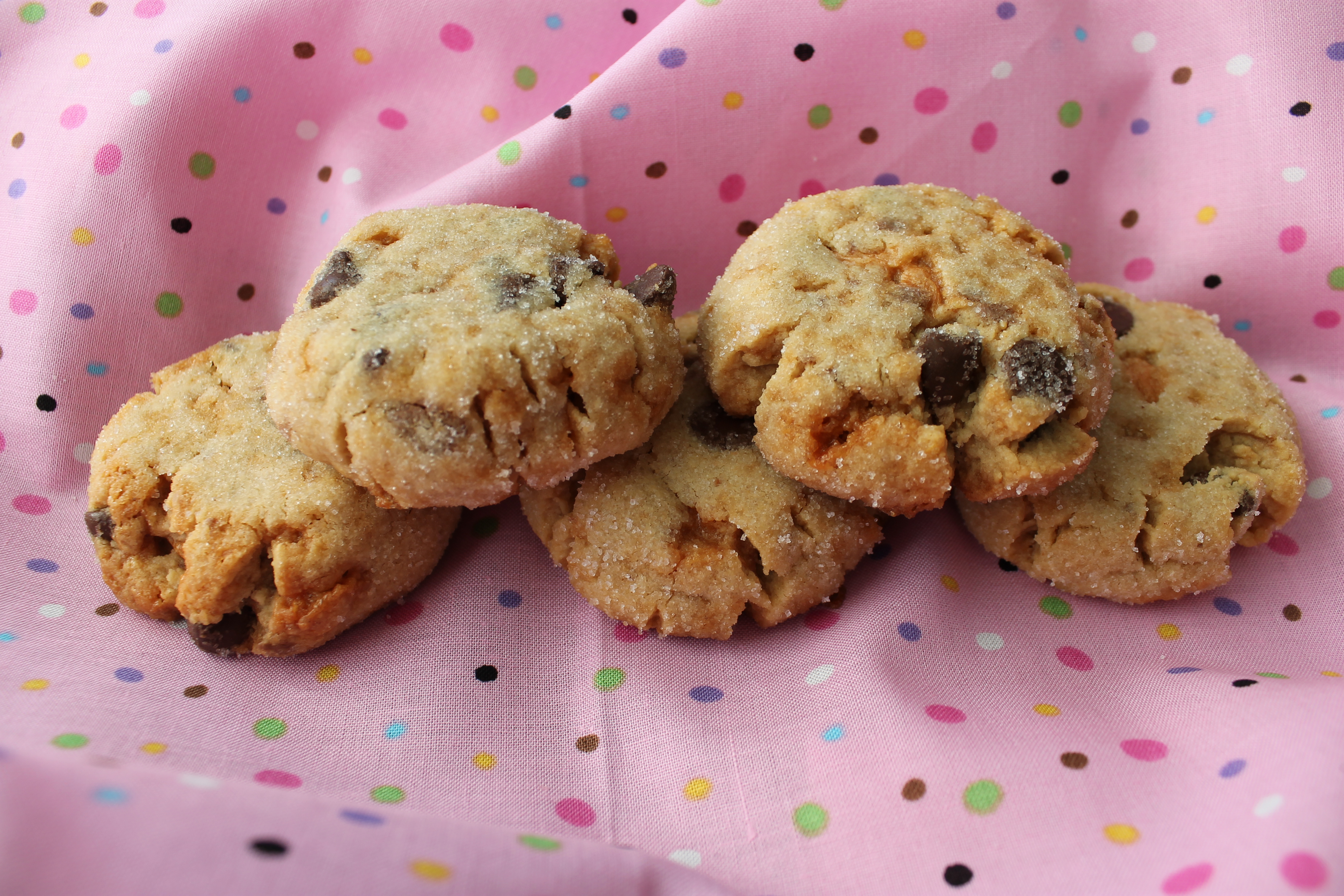 Birthday treat week concludes with these peanut butter/Butterfinger/chocolate chip cookies I made to share with my friend Weedy. Of course, I had to taste test a few before I passed them on. Let's just say she's lucky she got any, because it was very hard to stop eating these! Raw or baked, cookie dough is just my most favourite treat ever!
Butterfingers can be hard to track down; I was on the lookout for some earlier in the summer and couldn't find them anywhere. Danielle brought me a few when she came to visit and they disappeared before I could bake with them. I ended up finding them for these cookies in a convenience store near my house, after checking a few grocery stores and Shoppers Drug Mart. I would say Crispy Crunch is a close substitute.
Making these actually made me very excited for Christmas cookie season! I just can't help it! It's almost here!
Peanut Butter Butterfinger Cookies
Source: Sweet Pea's Kitchen
Yield: 2 dozen cookies
Ingredients
1/2 cup (1 stick) butter, room temperature
2/3 cups peanut butter (I used natural, but you can use regular)
1/3 cup sugar
1/3 cup brown sugar
1 egg
1 tsp vanilla
1 1/2 cups flour
1/2 tsp baking powder
1/2 tsp salt
1/2 cup chocolate chips
2 Butterfingers, chopped
+ more sugar for rolling
Directions
Preheat the oven 375 and line two baking sheets with parchment paper.
In a large bowl, cream together the butter and peanut butter until combined. Add sugars and mix again. Scrape down the bowl, then add the egg and vanilla and mix again.
Add the flour, baking powder and salt and blend until combined. Stir in the chocolate chips and chopped Butterfingers.
Roll dough into balls and then roll in sugar to coat. Place on the baking sheets and use the bottom of a glass to flatten slightly. (Cookies will barely spread) Bake for 12-15 minutes.