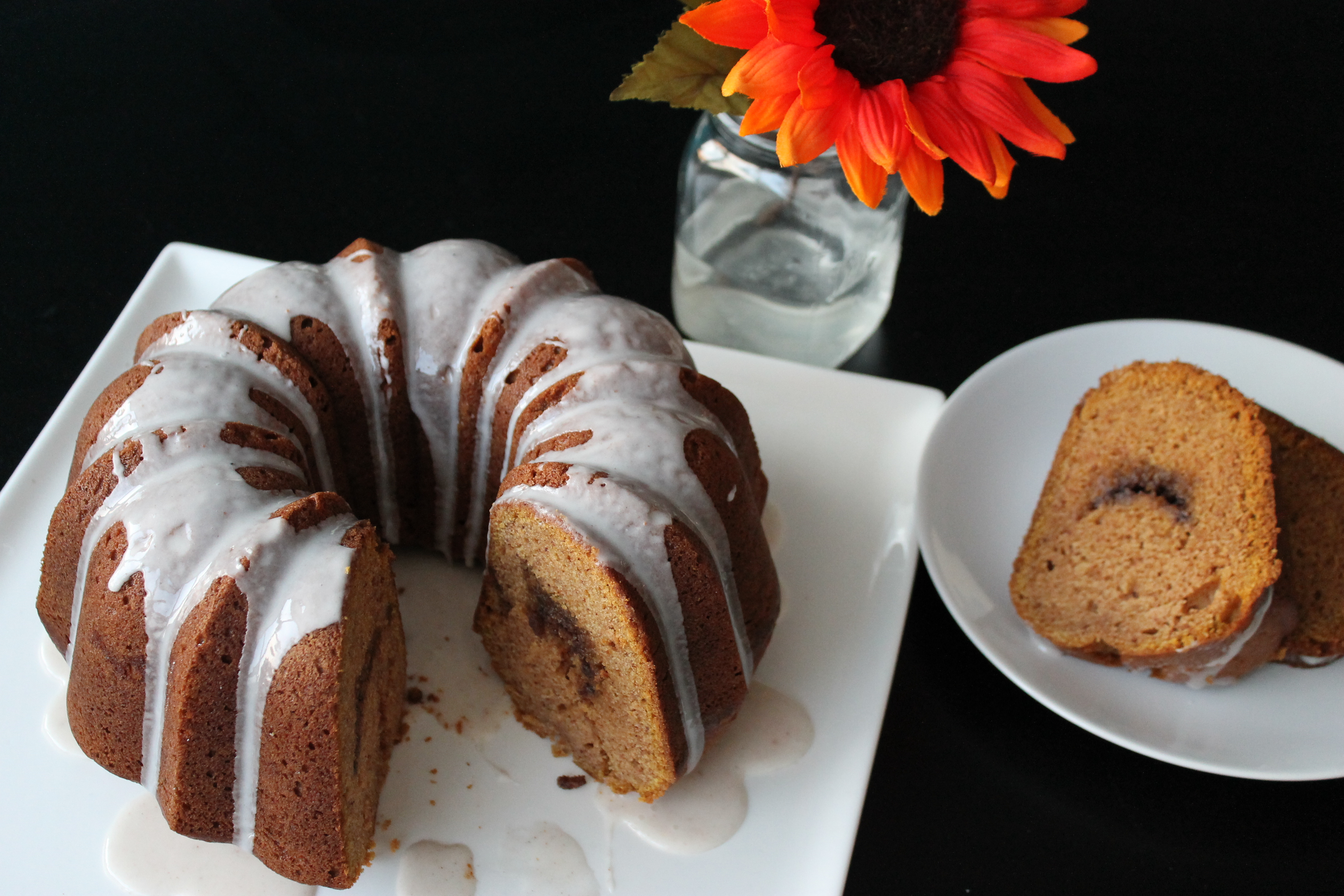 I actually cracked open my first can of pumpkin of the season a few weeks ago, and you can see what happened over on the Joy the Baker project page: Pumpkin Pecan Loaf & Pumpkin Black & White Cookies. Both yummy.
I think this is my third or fourth pumpkin baking season; I wasn't really into it before that. Through trial and error (many, many errors) I've learned what I like when it comes to pumpkin treats and what I don't. Good: any carb-y baked good with pumpkin, like muffins, scones, and loaves. Bad: any gooey or dense treat with pumpkin: blondies, squares, and pancakes. I also had bad luck with some pumpkin granola bars that went directly into the trash.  And I still just can't find love for pumpkin pie.
So now that I know my wheelhouse, this is what I will focus on for this pumpkin season: cupcakes, biscuits and cinnamon rolls. I hope to get to as many of these as possible before Christmas cookie time begins. You can see my pumpkin brain here. I hope my new co-workers like pumpkin or else this is going to be an issue.
This bundt cake, from my friend Gwendolyn, was a great place to begin. I'm so obsessed with my new bundt pan too. It's a gold-touch one from Williams-Sonoma, and I never have to worry about anything sticking. This cake is super hydrated and has a little streusel filling, which I think I would actually double and swirl through next time. Perfect for a Thanksgiving weekend treat. Gobble gobble!
Pumpkin Streusel Bundt Cake
Source: Patent & the Pantry
Ingredients
Streusel
1/2 cup brown sugar
1 tsp cinnamon
1/4 tsp nutmeg
1/4 tsp allspice
1 tbsp butter, cold
Cake
1 cup (2 sticks) butter, softened
2 cups sugar
4 eggs
1 cup pumpkin
1 cup sour cream
2 tsp vanilla
3 cups flour
1 tbsp cinnamon
1/4 tsp nutmeg
2 tsp baking soda
1 tsp salt
Glaze
1 1/2 cups icing sugar
dashes cinnamon, nutmeg, allspice
splash milk
Directions
For streusel (the hardest baking word to spell), mix the brown sugar and spices in a small bowl, then cut in the butter with a fork, pastry cutter or use your fingers. Set aside.
For the cake, cream the butter and sugar together in a large bowl. Add the eggs, one at a time, beating after each addition. Add the pumpkin, sour cream and vanilla, and mix to combine.
Add the flour, cinnamon, nutmeg, allspice, baking soda and salt, and mix until everything is incorporated.
Spray your bundt pan very well with non-stick spray. Add half the cake batter and spread evenly. Sprinkle on the streusel, being careful to not let any touch the sides of the pan. Add the remaining cake batter and smooth with a spatula. Bake for an hour, or until a wooden skewer inserted into the cake comes out clean. Cook in pan for 30 minutes, then turn out onto a cooling rack.
When cake is completely cool, mix the glaze ingredients together and pour over top of the cake.